New facilities located within grade I-listed building
Avanti Architects has completed the refurbishment of two cafes within the grade I-listed Dover Castle.
The project, which is for English Heritage, forms part of a programme of works following a masterplan and conservation strategy led by Avanti.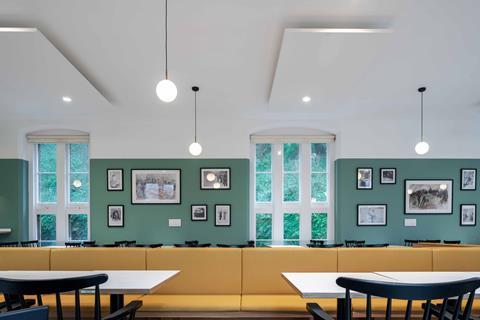 One of the schemes is a new interior for the NAAFI Restaurant, which is located in the former 1868 regimental institute within the grounds of Dover Castle.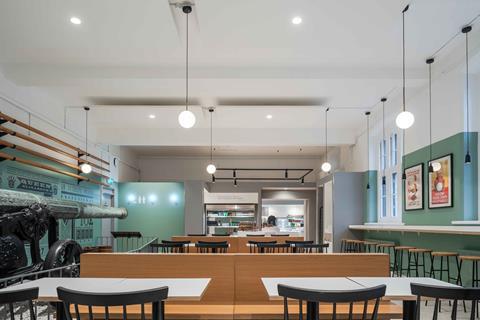 The new restaurant provides two seating areas, both served from a new servery.
The seaward facing space has been stripped back to create a formal dining area, adopting a simple palate of colours, glass pendant lighting and bespoke seating.
The restaurant will also display framed prints from the Imperial War Museum archive.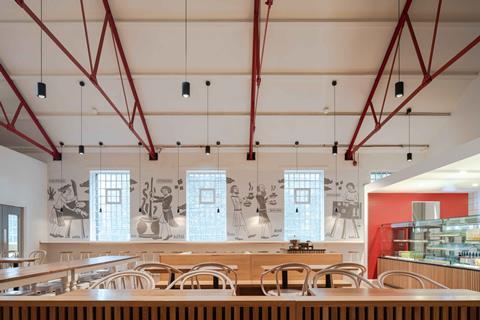 The Great Tower Cafe sits alongside Henry II's Great Tower.
This new cafe interior has been re-orientated, with a new servery, framed in a deep red-clad box within a dramatic double-height trussed volume.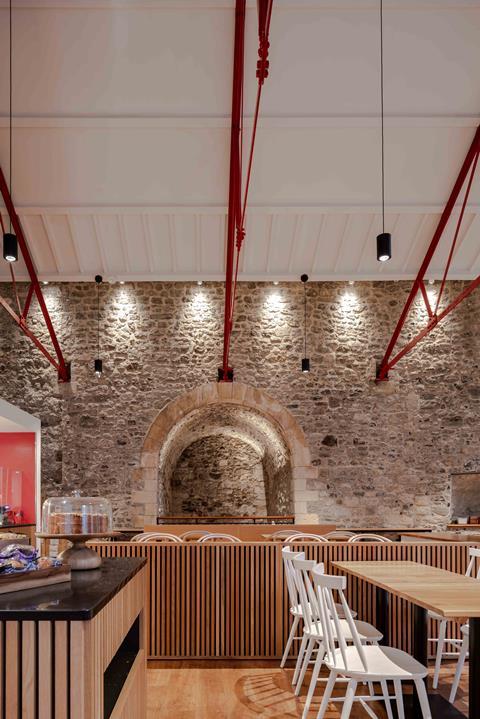 Large banquet-style tables and chairs have been arranged against the historic backdrop of the inner bailey stone wall which has been re-illuminated.
Two murals by Francesca Tiley were commissioned based on medieval feasting images and stretch across the two outer walls of the space.