Confirmation comes as architects report planning delays because they can't get hold of council staff
The government will extend planning permissions that are due to expire during lockdown, ministers confirmed today in a move to support the industry's recovery.
The decision, which follows weeks of lobbying by developers and planners, will also be welcomed by architects keen to get projects on site.
A statement from the housing ministry said that sites with consent that have an expiry date between the start of lockdown and the end of this year will now see their consent extended to April 1, 2021.
Under-pressure housing secretary Robert Jenrick said the change would be brought in alongside previously trailed measures to speed up the planning appeals process.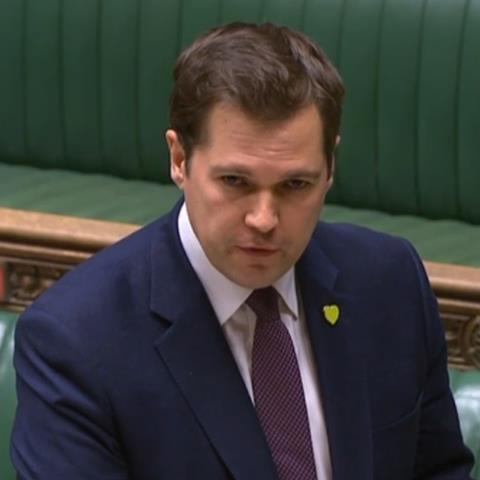 "New laws will enable us to speed up the pace of planning appeals and save hundreds of construction sites from being cancelled before they have a chance to get spades in the ground, helping to protect hundreds of thousands of jobs and create many others," he said.
"Taken together, these measures will help to keep workers safe and our economy moving as we work together to bounce back from the pandemic."
The announcement came as the ministry published a set of one-off figures showing that between the date lockdown was announced on March 23 and the end of June, permission for 430 residential schemes was set to expire. The figures, based on data from Glenigan, show that the permissions were for schemes scheduled to deliver 24,800 homes. The majority of these are large-scale schemes by mass housebuilders who typically do not appoint external architects.
Both local authority and developer groups have been lobbying for the government to extend planning permissions in England in order to stop schemes delayed due to covid restrictions from suffering the delay and expense of a new planning application. The Scottish government introduced a similar measure before parliament was closed before lockdown, but the UK government has thus far been silent on whether it expects to do the same in England.
The ministry did not say how it will enact the change, but lawyers have previously argued that extending the duration of planning permissions, which have a three-year standard length, will require primary legislation.
The announcement is likely to come in advance of a more wide-ranging reform of the planning system, expected next month. Jenrick said earlier this month that it was time to rethink the planning system from "first principles", amid speculation of a massive expansion in permitted development and a move towards a US-style "zonal" planning system.
Meanwhile separate figures reveal covid-19 is causing planning delays because of the difficulty of getting hold of staff at local planning authorities.
An update from Barbour ABI said firms were still facing an uphill battle to get schemes through the planning system.
It said: "[There are] continued difficulties progressing planning applications due to difficulties contacting council staff."
Barbour also said that both new applications and decision updates have started to strengthen over the past fortnight, but that it was too early to say whether it was a trend.
The update also revealed tender opportunities have also continued to strengthen, albeit slowly. In April, they were 40% below pre-crisis levels, moving to 30% below the following month. So far this month they remain 20% down.
Contract awards are also on a slow upward path. They are now closer to 50% below pre-crisis levels compared to 60% below across March, April and May.
Barbour confirmed reports of pressure to discount fees and said firms at the top of the supply chain were squeezing those further down. It said: "Reports of attempts by main contractors to renegotiate contract prices down with sub-contractors [have continued.] We have had reports of requests of 7-10% reductions being requested."