Former head of communities department tells Grenfell Tower inquiry officials were 'dismissive' of recommendations made after earlier blaze
Recommendations made by a coroner after a fatal tower block fire in 2009 were not considered "particularly important for public safety", a former senior civil servant has told the Grenfell inquiry.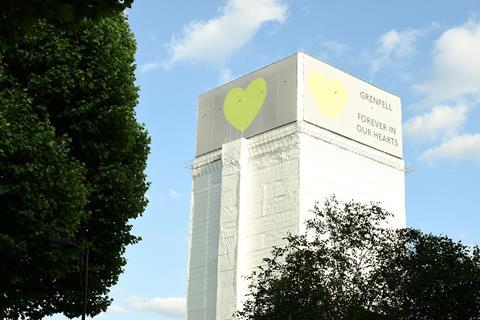 Melanie Dawes, who was permanent secretary of the then Department for Communities and Local Government, from 2015 until 2020, explained officials thought the coroner's recommendations after the Lakanal House fire were "not particularly well-written" and were "probably a little bit dismissive of them".
She admitted that she had reread them again on Tuesday this week and "with hindsight" realised "how clear" Lakanal House coroner Frances Kirkham was about the tower block fire safety.
"Somehow that wasn't heard by the department [now the Department for Levelling Up, Housing and Communities] in 2013," she explained.
Dawes talked about how she nor Helen MacNamara, director general of house with overside of Building Regulations in the department at the time, had not heard of the Lakanal House fire, in which six people died, until the morning of the Grenfell fire, in June 2017.
"We [Dawes and MacNamara] were both surprised that neither of us had heard of it before," the former permanent secretary told the inquest yesterday.
Speaking of the Lakanal House fire, she said: "It was a really serious fire and there haven't been as many deaths from fire in England or the UK over the last few decades, and the very fact that this fire happened and that there were fatalities on quite a significant scale should have, I think, been more in the department's consciousness."
She suggested that all government departments have a system to "flag recommendations", such as those from the Lakanal House fire coroner.
Dawes, who is now chief executive of communications regulator Ofcom, also told the inquest she did not believe the department felt they had a "role of oversight" of Building Regulation "for decades". "It saw that its role was one of writing the rules," she explained.
"It understood that there was a role for local government to do by way of approvals and enforcement, but everything else in the middle that you do when you're performing regulatory oversight, and that I do today through Ofcom, wasn't, I believe, understood by the department as something that needed to be done or as something that needed to be done by the department," she said.
When questioned why her predecessor Bob Kerslake did not pass on the information about Lakanal House to her, Dawes answered he was "conditioned by that environment in the department in the same way as mine was in 2015 and 2016."
After the fire at Grenfell, the former permanent secretary said she spoke to several other of her predecessors, including Richard Mottram and Mavis McDonald, about previous large fires such as the Garnock Court fire in 1999.