Gove's early planning decisions suggest 'beauty remains high on new secretary of state's agenda'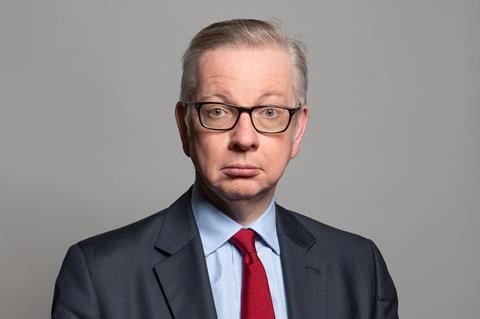 Michael Gove is "a bit of a catch" for the renamed Department for Levelling Up, Housing and Communities, the former chief architect has said.
Andy von Bradsky, who was the government's head of architecture until the summer, said Robert Jenrick's high-profile replacement at the former Ministry of Housing had made him question his decision to step down.
Von Bradksy, who was previously chairman of housing practice PRP, also said Gove's early decisions on public inquiries showed he had not junked the beauty agenda that was such a key focus of his predecessor's time in office – despite "levelling-up" being his number one priority.
"You only need to look at the decisions Gove has made in the last week or so – Brighton Marina and the Tulip – to know he is very much embracing the design agenda," he told Building Design. "My sense is design is still very high on the agenda."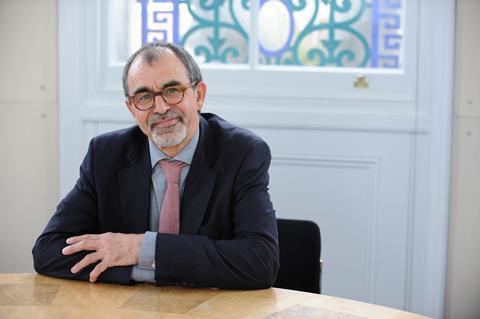 Von Bradsky oversaw the creation of the national model design code and design guide that were produced by Building Design columnist David Rudlin's practice, Urbed.
"It will be those national documents that guide inspectors on call-ins," said von Bradsky. "If there's a need to make an argument for decisions at government level they will refer to those documents."
He went on: "I think [Gove] is a really good appointment. I am rather regretting not being there to work with him. He's very astute politically, intellectually very rigorous. He did a really good job at Defra and I suspect he will be a similarly good influence in this department. I think he's a bit of a catch for the department."
He conceded that Gove had made enemies in the profession after scrapping Labour's £55bn Building Schools for the Future programme when he came into government in 2010, and for his strongly worded attacks on "award-winning architects… creaming off cash".
Von Bradsky suggested Gove's effectiveness at Defra – where he won over critics by banning plastic straws and microbeads – could be a better predictor of what he might achieve at the DLUHC.
Asked whether he would be able to decarbonise the built environment – one of the knottiest tasks he faces – von Bradsky said it would require "getting all aspects of government singing from the same hymn sheet". He added: "If there's anyone who can pull all of that together it's Gove."
He would not be drawn on the hotly debated question of how much of the planning white paper would survive the reshuffle but predicted Gove would want to add his own "imprint".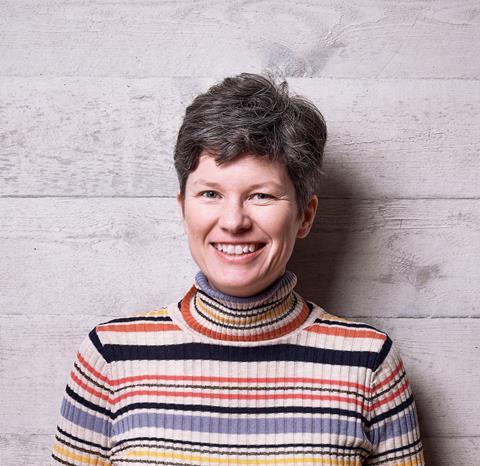 Von Bradsky also praised the decision to appoint Sarah Allan as his successor.
The former Solidspace managing director and head of urban design at Cabe was announced as the new head of architecture at the DLUHC yesterday, reporting directly to chief planner Joanna Averley who she worked with at Cabe.
>> Explainer: Who is Sarah Allan?
"I think she is a really good appointment," he said. "Her previously good working relationship with Joanna matters a lot. It's important for Joanna to build a team around her that she can work with and in whom she has confidence."
He said a strong and knowledgeable team was being established within the planning directorate, with Jenny Thomas as head of built environment and Scott Adams as urban design lead.
"My sense is design is still very high on the agenda," he said. "Joanna will be pushing it further, along with the sustainability and environmental agenda. There's more to do and I hope Sarah runs with it."