Former Solidspace managing director replaces Andy von Bradsky
The government has appointed Sarah Allan as its new head of architecture.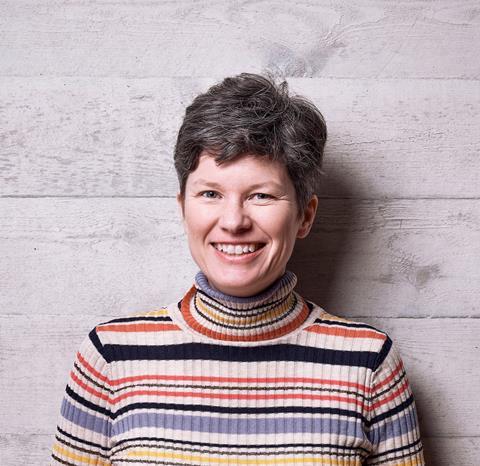 The architect and former managing director of specialist small site developer Solidspace replaces Andy von Bradsky who left in the summer after two years in post.
Allan, who was at Solidspace for almost a decade and spent eight years at Cabe latterly as head of urban design and homes, took up her new role in the last few days, describing herself as "thrilled".
She will be working under secretary of state Michael Gove at the Department for Levelling Up, Housing and Communities (DLUHC), previously known as the Ministry of Housing (MHCLG), at a key time for the department. It is under pressure to bring planning in line with the nation's zero carbon commitments and to solve the cladding crisis.
She will also have to attempt to unify two government policies which are in fundamental opposition: the beauty agenda and the deregulation of the planning system, with the much-criticised expansion of permitted development (PD) rights.
Allan will be working under Joanna Averley, who was appointed chief planner in 2020 replacing Steve Quartermain. The pair previously worked together at Cabe where Averley was deputy chief executive.
Averley said: "We are delighted that Sarah has joined DLUHC as head of architecture. She has a strong record as a client, adviser and architect that will contribute to the department's work to deliver design quality in the built environment.
"Her appointment comes at a time when we continue to strengthen the commitment to delivering beautiful, sustainable and well-designed homes and neighbourhoods."
The head of architecture role comes with a salary of £63,465 for London-based applicants or £57,446 for those who choose to work from the department's West Midlands office. A further £1,000 was said to be available for "exceptional" candidates.
Allan, who studied at Kingston, the Bartlett and the LSE, spent the first seven years of her career as an architect working on housing, cultural and commercial projects before moving to Cabe. After its abolition in the so-called bonfire of the quangos when David Cameron swept to power with the coalition, she joined East Hampshire District Council, leading the detailed design and construction of one of the government's eco town projects, Whitehill & Bordon.
She then ran Field Work Enterprise, a community interest company advising local authorities and communities on design projects.
Allan said: "I am thrilled to have been appointed as DLUHC's new Head of Architecture, and I'm excited to continue the department's work to ensure high-quality design in housing and placemaking.
"Having worked for 25 years as an architect, urban designer and project manager in both the public and private sectors, I look forward to using my experience to support the work across central government to deliver beautiful homes and places that are fit for the future, prioritise the government's net zero ambitions and level up the country."