Andy von Bradsky says government now convinced of importance of architects
The job ad for a new government head of architecture is likely to be published this week, Building Design understands.
Interest in the influential behind-the-scenes role is likely to be strong.
The job description is expected to be broadly similar to the role as carried out by Andy von Bradsky, who announced he was stepping down yesterday. The former PRP chairman had been working for the Ministry of Housing, Communities and Local Government for five years, the last two as head of architecture.
He was the first person in around 15 years to serve as a government chief architect, following recommendations in Roger Scruton's Building Better Building Beautiful Commission and the Farrell Review.
Von Bradsky told Building Design it was a tough but rewarding job and that his "greatest achievement" was to have persuaded ministers that he should be replaced.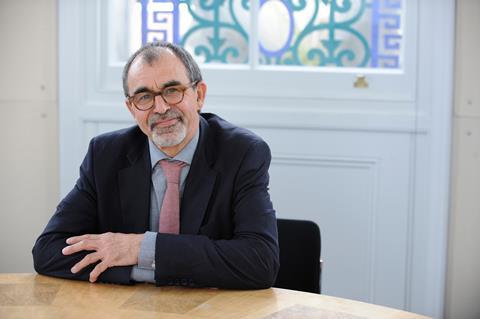 "The best bit is creating that legacy for the role and having the privilege of helping ministers to deliver their agenda for quality. That's a good thing for the whole industry," he said.
Von Bradsky, 66, said he felt it was the right time to leave but that he did not have a specific role to move into, although he had had at least one offer since Building Design broke the news of his departure.
He said he hoped to use all that he had been doing for "the public good" in any future role.
Ben Derbyshire, former RIBA president and chairman of HTA, said the fact that government planned to replace von Bradsky was "both good news and a testament to his contribution".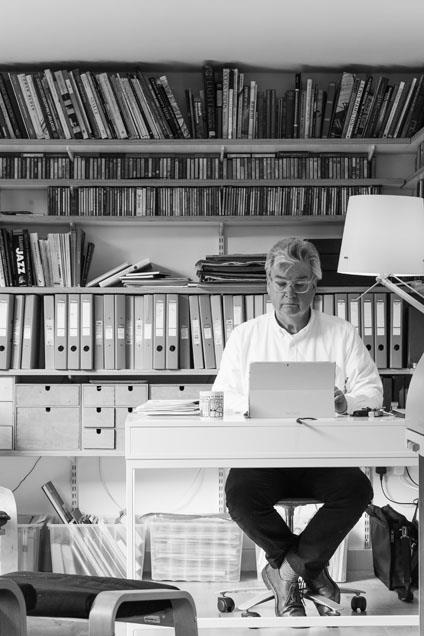 He said it was important for the profession that von Bradsky had "carried the torch for architecture" in government, with his biggest achievement being to convince ministers of the importance of design quality.
Von Bradsky was responsible for a number of projects including procuring the National Model Design Code, National Design Guide, estate regeneration strategies and the Home of 2030 competition as well as advising government in the immediate aftermath of the Grenfell Tower tragedy.
He guided the appointment of six architects to lead the refurbishment of Grenfell's Lancaster West Estate after the fire, including Adjaye Associates, Cullinans, Levitt Bernstein, Maccreanor Lavington and Penoyre & Prasad.
When he landed the £60,000 grade 6 job his key responsibilities were to include giving architectural advice on design to different departments; helping produce an action plan to raise awareness of the importance of good design standards in new housing; and helping draft policy to improve housing design quality and better engagement with communities.
He was appointed by former chief planner Steve Quartermain, since replaced by Joanna Averley, whose department has also been responsible for advising ministers on their controversial planning deregulation reforms such as the extension to permitted development rights.
Von Bradsky would not be drawn on this beyond saying that "government recognises the importance of quality and it recognises, through the introduction of space standards in permitted development, that quality must go with permitted development and getting those standards right and getting the quality right, is part and parcel of what should be being considered now, in terms of reform".
He would not comment on how PD rights could be compatible with ministers' stated ambition of promoting "beauty" in the built environment which they believe will convince communities to accept new developments.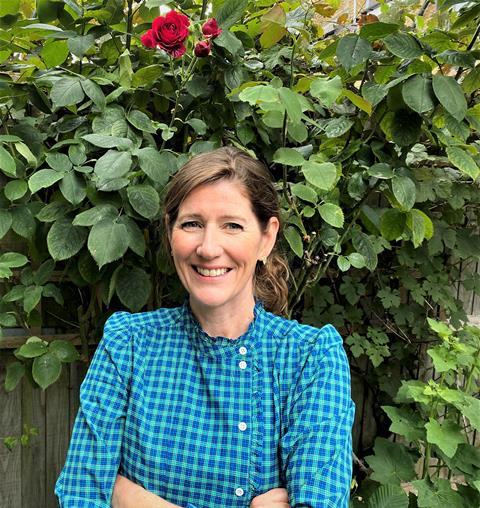 He predicted the government would continue to pursue this agenda, albeit with policy continuing to be refined, and that improvements in the quality of future development would follow.
He claimed there was now a genuine recognition in central and local government of the importance of architects and other designers to the quality of the built environment.
If true this would be significant because successive recent governments have had a fractious relationship with architects, most notably Michael Gove's dismissive comments about expensive architects when he scrapped BSF. Current communities secretary Robert Jenrick said only this year that planning deregulation would stop architects "imposing" their "dreams" on communities.
Von Bradsky said he was leaving because it was time for some "new blood" to come in and implement the policies he had helped develop.
Ben Derbyshire on Andy von Bradsky's legacy
As I recall, soon after taking up the role, Andy was embroiled in the aftermath of the Grenfell Tower fire disaster, advising ministers day and night with uniquely relevant knowledge of public sector housing procurement. In those weeks of pandemonium following the disaster I am sure he contributed significantly to a more appropriate government response in fraught and complex circumstances. I remember he moved on to the highly sensitive question of repair and redevelopment of the site of the fire, assembling an expert team and, consulting with the local community, leading to preparations of plans which were ultimately Bowdlerised by departmental propensity for poor procurement practice. His time as chair of housing practice PRP will have equipped him uniquely to provide sound advice and it is a pity that has not been followed through.
But I guess his most significant legacy will be growing recognition of Design Quality in MHCLG policy frameworks, working closely with the MHCLG head of planning to greatly strengthen references to quality in successive iterations of the National Planning Policy Framework. More recently he oversaw the procurement of the National Housing Design Guide and then the National Model Design Code. Both of these guidance documents restore clarity and meaning to the definition of quality in Government policy on design and placemaking in ways that have been effectively absent for many years and as such will make a highly significant contribution to public wellbeing as well as to the profession of architecture in years to come.
I am sure he did much more than that around the edges of his role and it is really important for us all that he carried the torch for quality architecture and housing design in the department.
I have mixed feelings that he will not be involved in the implementation of planning reform. I am highly critical of many of the proposed policies revealed in last year's White Paper. It will now be for others to deal with that and I only hope that Joanna Averley will listen to the profound concerns held by many of us about the Planning for the Future proposals.