City Hall offers £500 a day for architects keen to help shape capital's future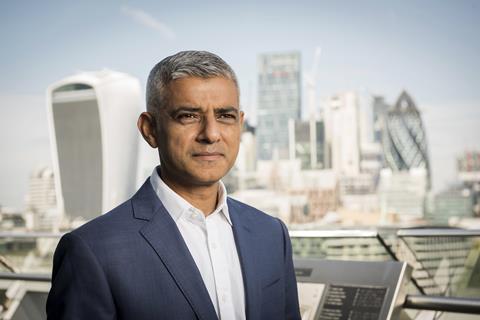 London Mayor Sadiq Khan has kicked off the recruitment process for a new cohort of independent built-environment design experts to help ensure the future delivery of good-quality buildings and public spaces.
City Hall is looking to appoint 30 "mayor's design advocates" to offer their insight on a range of projects to the Greater London Authority at a rate of £500 a day.
The new recruits will replace the current panel of MDAs appointed in 2017 – which included big names such as David Adjaye, Alison Brooks, Sunand Prasad, Elsie Owusu and Andy von Bradsky. They will undergo induction in February next year to start work the following month.
An application pack for would-be advocates says they should expect to have a minimum of three days work a year in their roles, with the potential for more – to be billed at the same rate.
According to the candidate pack, City Hall is keen to hear from professionals with a range of built-environment expertise, including architecture, public space strategy, planning, regeneration, heritage and conservation, and development economics.
The pack said architects with experience in housing and mixed-use schemes, commercial projects, workspace, social and community infrastructure, health, education and civic buildings were particularly welcome.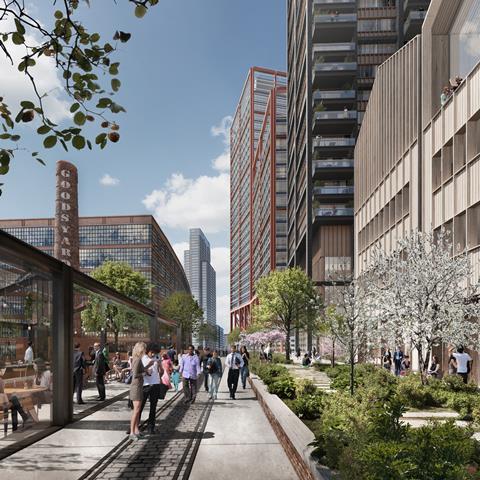 Jules Pipe, London's deputy mayor for planning, regeneration and skills, said the current set of MDAs had undertaken design reviews on more than 150 schemes through the London Review Panel since they were appointed in 2017.
Scrutinised projects range from high-profile schemes like Foster & Partners' Tulip, FaulknerBrowns, Buckley Gray Yeoman and Eric Parry Architects' Bishopsgate Goodsyard, and proposals for the pedestrianisation of Oxford Street, to supportive workshops for community groups in receipt of Crowdfund London funding, Pipe said.
"We know that good architecture and planning can make a real difference between the places that work – socially and environmentally as well as economically – and those that age gracelessly," Pipe said.
"That's why we are delighted to be recruiting a new cohort of 30 experts who will use their extensive expertise and skills to help us build back fairer and greener after the pandemic and support our vision for Good Growth in London. We look forward to reviewing applications and welcoming the new cohort in March 2022."
A key part of the role of MDAs is helping the London mayor deliver his Good Growth by Design programme, which supports quality, sustainability and inclusion, and aims to deliver a better built environment for all Londoners.
The candidate pack said that in addition to participating in design review panels, advocates would contribute to a range of workstreams, supporting GLA staff to embed quality in the built environment through projects, programmes, policies and working practices.
Those workstreams include sounding boards to help set the direction of new research and policy development; aiding GLA group teams to assess their design-quality management processes and issues like procurement; and preparing presentations for recipients of GLA funding.
The application deadline for would-be MDAs is 23:59 on December 15.