David Adjaye is reappointed on 42-strong advisory panel, set up to improve capital's built environment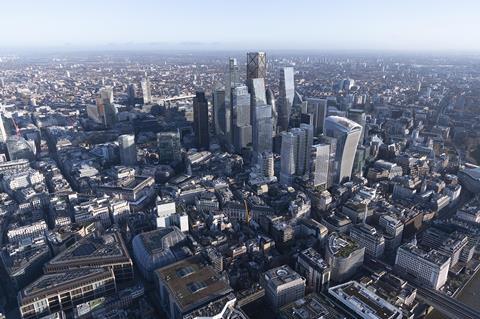 David Chipperfield and Farshid Moussavi are among the high-profile architects appointed to serve as part of the latest cohort of design advocates to Mayor of London Sadiq Khan.
The 42-strong list of Mayoral Design Advocates revealed today also includes AHMM co-founder Paul Monaghan, Manijeh Verghese, who co-curated the British Pavilion at the 2021 Venice Biennale, Grimshaw principal Angela Dapper, and structural engineer Hanif Kara, of AKT II. Around a dozen members of the previous cohort of advisers have been reappointed, including David Adjaye, Fiona Scott and Adam Khan.
MDAs help to scrutinise proposals earmarked for the capital with a view to supporting quality, sustainability and inclusion in the built environment, typically offering a minimum of three days of their time a year.
Mayor of London Sadiq Khan said that more than half of the latest cohort of MDAs were women and 45% came from Black, Asian and Minority Ethnic backgrounds. (See full list below.)
He said the panel would support his updated Good Growth by Design programme for the capital, which highlights the importance of an inclusive recovery from the pandemic, and a renewed focus on the need to counter racism and other forms of prejudice in the built-environment sector.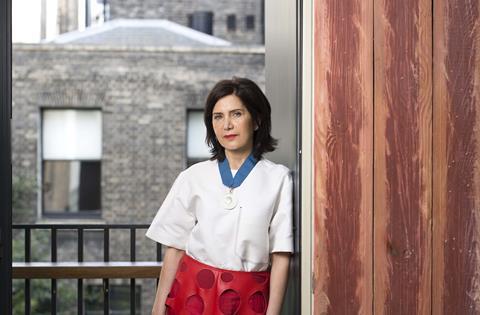 "These design advocates, with their wealth of knowledge, expertise and skills across a wide range of industries, are key to ensuring that we build a capital all Londoners can enjoy and be proud of," Khan said.
"The Good Growth by Design programme is my plan to create a city that works for everyone. Not only should new developments in London benefit existing communities they should also be inclusive, support economic growth and help us to tackle the climate crisis.
"As we move into a post-pandemic world, we must ensure that we are building a better London for everyone – a safer, fairer, greener and more prosperous city for all Londoners. My new design advocates are going to play an important role in reaching this vision."
Chipperfield said it was a "great privilege" to be appointed as a design advocate. "I look forward to supporting the Mayor and his team in their commitment to making London's built environment more equitable and sustainable, and highlighting the role that our environment plays in securing our quality of life," he said.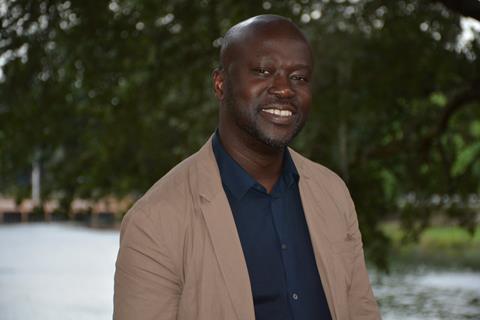 Moussavi said she was "delighted to be selected" as an "independent voice to help shape London's recovery from the pandemic" and to help address the urgent challenges facing the capital.
Adjaye, who has served as an MDA since 2017, said it was "an honour" to be invited to return. "This is an opportunity to share knowledge from my practice in order to expand the role architecture and design can play in the enriching the city and lives of Londoners," he said.
The latest MDA cohort is a 25% hike on the number of appointments Khan said he expected to make when expressions of interest were sought from built-environment professionals last year. At the time would-be MDAs were told they would be paid £500 a day for offering their insights to the Greater London Authority.
Jules Pipe, London's deputy mayor for planning, regeneration and skills, said the 2017-2021 cohort of MDAs had undertaken design reviews on more than 150 schemes through the London Review Panel.
Scrutinised projects included high-profile schemes like Foster & Partners' Tulip, FaulknerBrowns, Buckley Gray Yeoman and Eric Parry Architects' Bishopsgate Goodsyard, and proposals for the pedestrianisation of Oxford Street.
Mayoral Design Advocates 2022-2026
David Adjaye, Adjaye Associates
Jayden Ali, JA Projects
Clara Bagenal George, Elementa Consulting
Claire Bennie, Municipal
Jas Bhalla, Jas Bhalla Architects
Louisa Bowles, Hawkins Brown
Adam Brown, Landolt + Brown
Nairita Chakraborty, Iceni Projects / Historic England Advisory Committee
David Chipperfield, David Chipperfield Architects
Angela Dapper, Grimshaw
Neil Deely, Metropolitan Workshop
Irene Djao-Rakitine, Djao-Rakitine Landscape Architecture
Daisy Froud, independent
Alice Fung, Architecture 00
Tara Gbolade, Gbolade Design Studio
Jonathan Hagos, Freehaus
Tom Holbrook, 5th Studio
Robin Hutchinson, The Community Brain CIC
Hanif Kara, AKT II
Adam Khan, Adam Kahn Architects
Lynn Kinnear, KLA
James Lee, independent
Holly Lewis, We Made That
Julian Lewis, East Architecture, landscape, Urban Design Ltd
Katy Marks, Citizens Design Bureau
Lucy Marstrand-Taussig, Metis Consultants Ltd
Paul Monaghan, AHMM
Farshid Moussavi, Farshid Moussavi Architecture
Lucy Musgrave, Publica
Deborah Nagan, Nagan Johnson Architects
David Ogunmuyiwa, Architecture Doing Place LLP
Ken Okonkwo, Haworth Tompkins
Teri Okoro, TOCA
Sowmya Parthasarathy, Arup
Rebecca Rubin, KTH Royal Institute of Technology in Stockholm
Hilary Satchwell, Tibbalds
Fiona Scott, Gort Scott
Gurmeet Sian, Office Sian
Neil Smith, HS2 Limited
Satu Streatfield, Publica
Manijeh Verghese, Unscene Architecture
Steve Webb, Webb Yates Engineers