Kensington Forum scheme set for public inquiry despite twice receiving GLA approval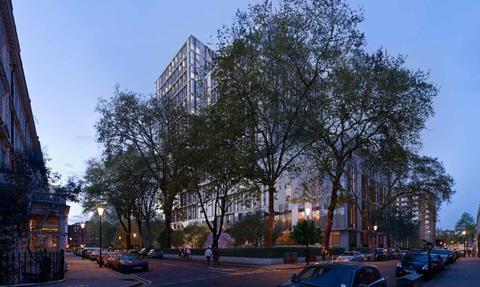 Simpson Haugh's £1bn plans to redevelop a 29-storey hotel in west London designed by Richard Seifert have hit another setback after the government triggered a public inquiry.
It had looked like the plans to demolish the brutalist Kensington Forum hotel would finally go ahead after the GLA gave the green light to its replacement in October – for the second time.
But now ministers at the Communities Department (MHCLG) have called in the proposals which means a public inquiry will be heard by a planning inspector whose recommendation will go to secretary of state Robert Jenrick for approval.
No timeframe for the inquiry has been released but it will be seen as a blow for the project which has had a troubled planning history. It was first proposed in 2017.
The 30-storey project faces opposition from the area's well-heeled neighbours and Kensington & Chelsea council whose planning committee rejected it in 2018. The main objections centre around the bulk and greater footprint of the proposals.
The first time the mayor approved the scheme against local wishes, the same year, it faced a high court challenge.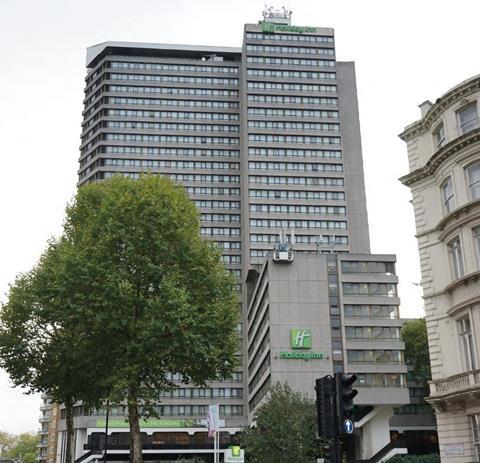 The Kensington Society said the main parties to the inquiry would be the developer Rockwell, supported by the mayor of London, and the council, supported by local residents and the society.
The proposals would see a wrecking ball taken to the 1970s Seifert landmark which stands in a garden square beside the A4 Cromwell Road.
Designed by Manchester's Simpson Haugh for hotel owners Queensgate Investments and Rockwell, a new 30-storey hotel would replace the existing building's 906 rooms with 749 rooms and 340 serviced apartments along with a spa, restaurants and conference facilities.
A £90m adjoining block would also be built containing 62 affordable apartments. The developer said the scheme would also involve a 2,700sq m garden square.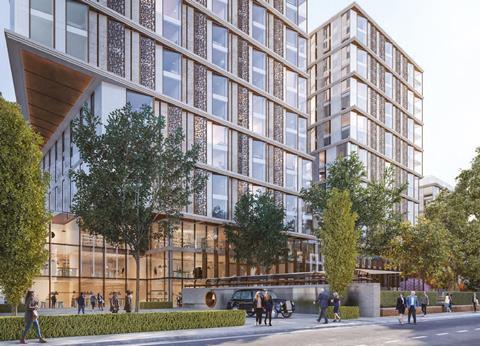 Johnny Thalassites, RBKC's lead councillor for planning, welcomed the call-in, saying he hoped it would provide the "careful and forensic assessment that is needed to restore local confidence in the process".
He added: said: "This monstrous redevelopment offers limited affordable housing as an excuse to justify a massive hotel. Residents have genuine concerns that the plans will cause harm to nearby listed buildings and conservation areas."
The MHCLG said the case was considered by ministers on behalf of, but without the direct involvement of, the secretary of state. It added that a public inquiry was now being arranged by the Planning inspectorate, and would commence "in due course".