Seifert tower to be replaced after developers increases number of 'affordable' homes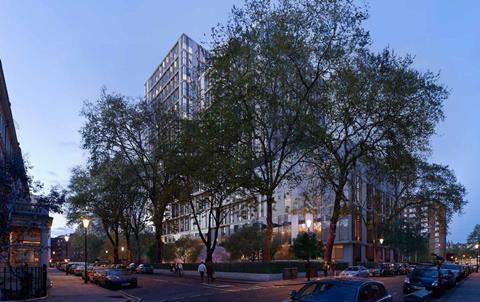 The mayor of London has approved Simpson Haugh's multimillion-pound redevelopment of a Richard Seifert hotel in west London after securing a threefold increase in the number of "affordable" homes going into the mixed-use scheme.
Sadiq Kahn had called in the proposals to replace the 1970s Kensington Forum hotel with a taller scheme featuring 749 bedrooms, 340 serviced apartments and an initial figure of 46 new homes – 20 of which would be "affordable" – last November.
The plans had previously been refused by Kensington & Chelsea council.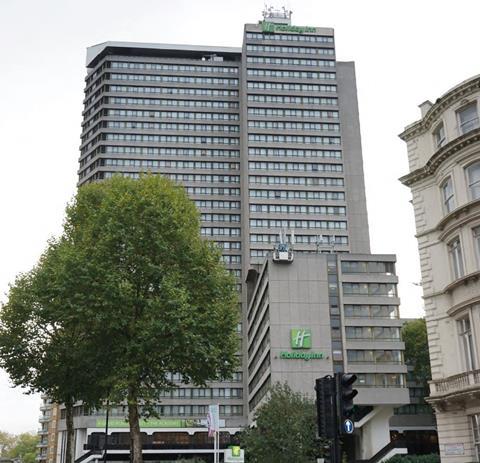 Khan said following his intervention the scheme's developer, Rockwell and its partner Queensgate Investments, had agreed to treble the number of "affordable" homes to 62, all at social rent levels.
"I welcome the developer committing to provide 100% social housing in this scheme in a borough that has consistently failed to meet its housing targets," he said.
"These plans also include hundreds of new hotel rooms, which is critical to maintaining the capital's status as a leading global tourist destination. It's vital we give all visitors the best possible experience throughout their stay in London.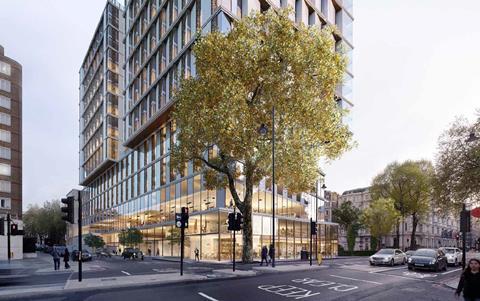 "As such, having considered all the evidence available to me, I have decided to approve this application."
The mayor also took a swipe at Conservative-controlled Kensington & Chelsea council over its "affordable" housing provision, saying it had "consistently failed to meet [my] housing targets in recent years".
Khan said he had pushed his planning powers "to the limits" in order to deliver more "affordable" homes in the borough.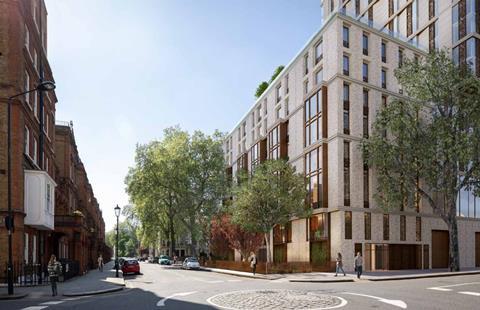 And in the letter to the council dated November 5 in which he announced he was calling in the scheme, he said that while the council had taken "a positive approach to approving new homes in the borough during the last three years, it is currently significantly under-delivering against its annualised housing and affordable housing targets".
According to data for 2016/17 – the most recent year for which confirmed figures are available from the Ministry of Housing – Kensington & Chelsea completed just seven "affordable" homes that year, compared with neighbouring borough Westminster's 299 and Tower Hamlets' 1,085.