Architect and educator is first black winner in Pritzker's 44-year history
Diébédo Francis Kéré has won the 2022 Pritzker Prize.
He is the first black architect to be awarded the prize, which is now in its 44th year.
Kéré, who was born in a remote village in Burkina Faso in 1965, moved to Berlin aged 20 where he studied architecture and now spends half his time. A dual national, much of his built work is in west Africa but he designed London's Serpentine Pavilion in 2017.
He is celebrated for designing with local materials and for his use of light and sustainable techniques.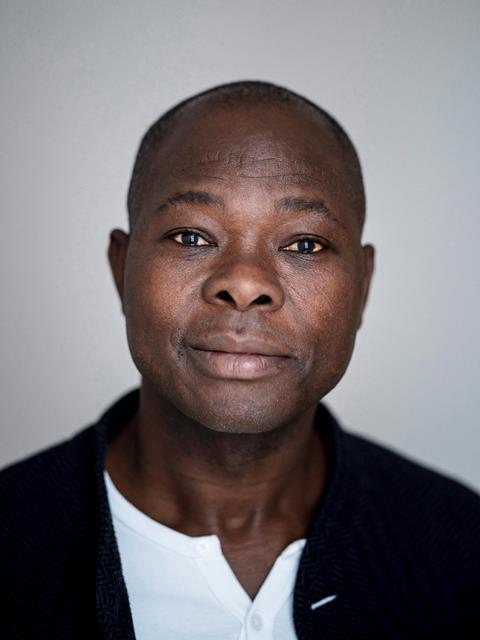 The Pritzker award ceremony will bring him back to the capital. It will be held in the LSE's new Marshall Building which was designed by Grafton Architects co-founders Yvonne Farrell and Shelley McNamara who won the Pritzker in 2020.
Tom Pritzker, chair of The Hyatt Foundation which sponsors the award, said Kéré's buildings "demonstrate beauty, modesty, boldness and invention".
He added: "Francis Kéré is pioneering architecture – sustainable to the earth and its inhabitants – in lands of extreme scarcity. He is equally architect and servant, improving upon the lives and experiences of countless citizens in a region of the world that is at times forgotten."
Kéré was the eldest son of the chief in a village, Gando, that didn't have a school and he became the first child there to attend school. The small cement block classroom in Tenkodogo lacked ventilation and light. Packed in with 100 classmates, he vowed to design better schools one day – and his first project was a primary school for Gando which was built by the community in 2001.
In 1985, he travelled to Berlin on a vocational carpentry scholarship, learning to make roofs and furniture by day, while attending secondary classes at night. He was awarded a scholarship to attend Technische Universität Berlin in 1995, graduating in 2004 with an advanced degree in architecture.
After that first school in Gando, for which he won an Aga Khan award, he designed several other buildings for the same site followed by other schools and community buildings in Burkina Faso as well as Mali, Mozambique and Kenya.
He has also designed temporary and permanent structures in Denmark, Germany, Italy, Switzerland, the UK and the US, and has taught at Harvard and Yale.
Two historic parliament buildings, the National Assembly of Burkina Faso in Ouagadougou, and Benin National Assembly in Porto-Novo, have been commissioned, with the latter currently under construction.
The Pritzker citation said: "In a world in crisis, amid changing values and generations, he reminds us of what has been, and will undoubtably continue to be a cornerstone of architectural practice: a sense of community and narrative quality, which he himself is so able to recount with compassion and pride. In this he provides a narrative in which architecture can become a source of continued and lasting happiness and joy.
"He knows, from within, that architecture is not about the object but the objective; not the product, but the process. Francis Kéré's entire body of work shows us the power of materiality rooted in place. His buildings, for and with communities, are directly of those communities – in their making, their materials, their programmes and their unique characters."
This year's jury was chaired by the 2016 winner, Alejandro Aravena.
Martha Thorne, former executive director of the Pritzker Prize and dean of Madrid's IE School of Architecture and Design, said the jury's choice of Kéré reflected a "very positive evolution in architecture prizes" from celebrating objects in the landscape to lauding transformative architecture.
She said: "Francis Keré clearly shows that one can serve all communities, even and especially the most needy, through good design. He highlights his responsible approach towards environments at all scales, respecting the global natural environment, the local context and the people who will use his buildings. He is a fresh and necessary voice pointing the way towards the true role of architecture for all."
Kéré said: "I am hoping to change the paradigm, push people to dream and undergo risk . It is not because you are rich that you should waste material . It is not because you are poor that you should not try to create quality. Everyone deserves quality, everyone deserves luxury, and everyone deserves comfort. We are interlinked and concerns in climate, democracy and scarcity are concerns for us all."