Firms have until 23 September to apply for York scheme
The Science Museum Group is looking for a lead designer to spearhead its new £5m Wonderlab gallery at the National Railway Museum in York.
The scheme will be an engineering-focused interactive gallery designed to appeal to seven to 14-year-olds.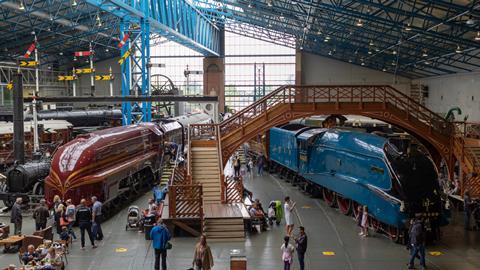 The group said: "The overall aim of the Wonderlab project is to deliver a world-leading, engineering-focussed interactive gallery that engages our audiences with engineering and the railways through experience, interactivity and play."
In a contract notice published on the Official Journal, the group said the new facility is part of its £50m masterplan to transform the museum.
The masterplan, which was drawn up by a team led by Wilkinson Eyre, is made up of six key areas including both the Wonderlab project and a £12m revamp of the museum's Great Hall (pictured).
Firms interested in the Wonderlab scheme have until 23 September to register their interest.
At least five firms will be shortlisted three days later.