The architectural historian, campaigner and former Labour MP will stand as an independent parliamentary candidate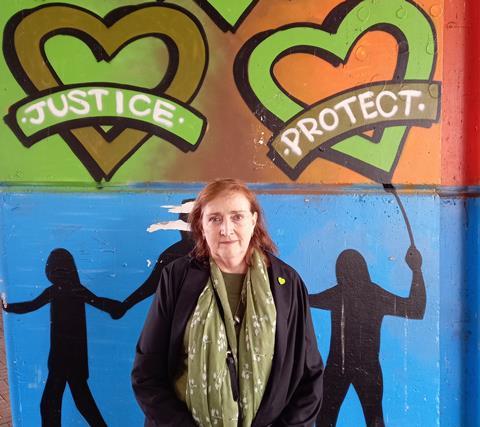 Emma Dent Coad, the former Labour MP for Kensington, has announced that she will stand as an independent at the next general election.
The built environment campaigner sat in parliament from 2017 to 2019, and has also served as a Labour councillor on Kensington and Chelsea Borough Council. She resigned from the Labour Party in April 2023.
She has been a long-standing critic of the lack of built environment expertise in Westminster, and in politics more generally.
Dent Coad told BD: "Without MPs in Westminster who have good oversight, and scrutiny skills in built environment matters, we will never resolve the myriad problems we are facing.
"Architects and construction engineers need an informed hearing, and to see the result of their lobbying with new regulations and policies to improve the built environment for people to thrive, not for developers' profit."
Dent Coad's 2017 general election win came just days before the Grenfell Tower fire. In the aftermath of the disaster, Dent Coad became a vocal advocate for the victims and for regulatory and systemic change within government and industry.
"Standards in the built environment have been eroding for decades", she told BD, before adding: "We've all seen decent but scruffy old homes demolished to be replaced by poorly constructed new homes that leak, have inadequate space standards, and are the wrong layout for households today.
"Standards in retrofit are variable - look what happened at Grenfell - and this can be downright dangerous. The latest news on RAAC in schools and hospitals, and developers ordered to knock down new buildings shows this is getting worse."
The next UK general election must take place no later than 28th January 2025.
>> Also read: Politics needs specialists from the built environment – and it needs you now!