Arb misuse-of-title case ends with conviction in absence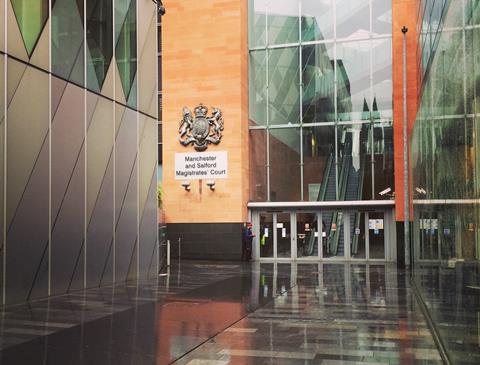 A Manchester man who traded under the business name of Cheshire Architects and Construction, but who is not a registered architect, has been told to pay more than £5,600 in fines and costs by magistrates.
Nicholas Rothe was found guilty of eight counts of misusing the title "architect" at Manchester and Salford Magistrates Court last week in a case brought by the Architects Registration Board.
Magistrates heard that Rothe had ignored "numerous warnings" from the professional regulator over his company's name and its claims – which run contrary to section 20 of the Architects Act 1997.
Rothe was absent from court on the day of the hearing and magistrates were told that he had "refused to engage" with the Arb during its investigations. He was fined £2,000 and told to pay £3,659.58 in costs and surcharges.

Cheshire Architects and Construction's website suggests the business specialises in domestic extensions and conversions. It also promises "free architect drawings" and says all clients will receive a visit from its "award-winning architects" to "give your ideas shape".
An Arb spokesperson said Rothe had cosen to ignore the legal restrictions surrounding the use of the title "architect" and the court had demonstrated a willingness to protect the public from such people.
"We will continue to monitor Mr Rothe's trading style and if necessary recommence legal action," they said.
The Arb's most recent annual report showed it conducted 431 misuse-of-title investigations in 2017, resulting in two prosecutions. In 2016 there were 276 misuse-of-title investigations and five successful prosecutions.
The Architects Act allows for a maximum fine of £2,500 for each misuse-of-title offence, but the exact amount and additional costs are a matter for magistrates to determine.
On Friday the expert witness sacked by the Grenfell Inquiry for falsely calling himself an architect will appear in court, charged with misusing the title.
John Priestley, of John Priestley Associates, will face the allegations at Westminster Magistrates Court.