Aberdeen-based Neil Rothnie fails in legal challenge against Arb erasure order
An Aberdeen-based architect has lost a legal challenge against the Architects Registration Board's decision to strike him off the professional register for incompetence.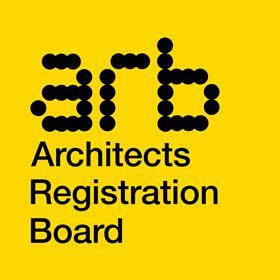 Neil Rothnie was given an erasure order by the Arb's Professional Conduct Committee last year following complaints that a house he designed suffered serious damage because of persistent rainwater ingress caused by his sub-standard design of a gable.
The PCC heard that the botched design had caused a great deal of stress to the property owner and left her house unsaleable without repair work estimated at £30-50,000. The erasure decision – the second time Rothnie had been censured by the Arb – also related to unprofessional conduct in relation to poor communication with the homeowner.
Rothnie appealed the PCC's decision on the grounds that the finding that he was guilty of serious professional incompetence and the sanction of erasure was "unnecessary and unreasonable".
He alleged that PCC members had failed to deal properly with a perception that they may be biased – because two of the panel members who took part in last November's hearing had also sat on his earlier 2014 hearing.
But Edinburgh's Court of Session last week rejected all of Rothnie's grounds of appeal and concluded that the Arb's professional conduct decision had been properly made.
Costs in the case were awarded to the Arb.
Rothnie, of Aberdeen-based Neil Rothnie Architects and previously Grampian Design Architects, had denied all allegations in relation to the leaky house and had claimed he did not consider communications from the homeowner to be complaints and so did not think he had to respond.
The complainant was not Rothnie's client for the project, but bought the Aberdeenshire property less than 18 months after its completion.
In its Novevmber 2018 decision, the PCC ruled: "Having initially engaged with the complainant to resolve the water leaking issues, it was incumbent on him to address the concerns raised by the complainant. The committee notes that it was he who designed the property and that he had signed the professional consultant's certificate certifying the general level of construction, understanding that it would be relied upon by the complainant."
Committee members said they found the complainant to be a more credible witness than the architect and noted that Rothnie gave a number of different, inconsistent explanations regarding the design of the gable wall.
They said they "lacked confidence" Rothnie's earlier failings would not be repeated and felt that striking him from the register of architects was an "essential safeguard to public protection and the reputation of the profession".