Be pragmatic and innovative, says government's chief planner
The government has approved the use of delegated powers by local authorities to ensure there is no delay in deciding planning applications.
The chief planner approved the controversial move in a circular issued yesterday in a bid to stave off development gridlock.
Steve Quartermain, a senior civil servant at the Ministry of Housing, Communities and Local Government (MHCLG), told local planning departments to be innovative and use "all options available to you to continue your service".
One of the biggest fears among architects amid the disruption caused by the coronavirus outbreak is that the planning system grinds to a halt and consequently their work dries up. Normal planning committees have been cancelled all over the country because of the restrictions on social distancing.
But Quartermain, who is due to leave the role at the end of the month, said: "We encourage you to explore every opportunity to use technology to ensure that discussions and consultations can go ahead."
He added: "We also encourage you to consider delegating committee decisions where appropriate."
Building Design reported last week that some councils were considering taking up rarely used executive powers to keep the system moving during the pandemic. Most councils technically have a clause that allows the chief executive to take decisions in extreme circumstances, but they are hardly ever used as they are considered by some to be counter to the spirit of democracy.
This week the government confirmed it will introduce legislation to allow council committee meetings to be held virtually for a temporary period, with Quartermain saying he expected this would allow planning committees to continue.
He told planning departments: "We encourage you to be pragmatic and continue, as much as possible, to work proactively with applicants and others, where necessary agreeing extended periods for making decisions."
Yesterday Sally Lewis, founder of Stitch, told Building Design: "If anything should be carrying on regardless it's the planning process. We are waiting for dates for a couple of major pre-apps and hope the councils will embrace the prospect of a meeting with Zoom or any of the other great tools springing up."
Be practical, be pragmatic and let's plan for the recovery

Steve Quartermain
One landscape architect predicted that online committees would make councillors tougher on schemes because they would be nervous of being challenged by opponents questioning how carefully they had scrutinised a project. And a consequences of schemes being unfairly rejected could be job losses in practices, she told Building Design.
Councils will be keen to keep the wheels of planning turning, however, not just for the sake of private developers. Many have significant strategic and long-term infrastructure projects that they cannot afford to put on hold and which they will be banking on to help their communities recover from the expected economic downturn once the pandemic has passed.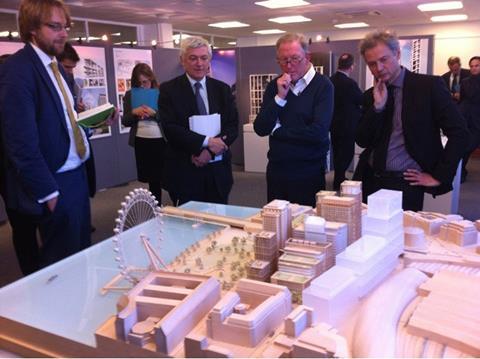 Quartermain acknowledged that councils might be unable to consider some permitted development prior approval applications within the agreed timeframe, in which case they should agree an extended approval date with the applicant.
He stressed the importance of prioritising these "so important economic activity can continue".
"Where agreement cannot be reached an authority may need to consider whether prior approval is refused if the application cannot be considered with the requisite attention," he said.
In what he had expected to be a reflective final message, Quartermain said MHCLG was dealing with many questions relating to the planning implications of the current situation, and that further updates would follow.
He signed off: "Be practical, be pragmatic and let's plan for the recovery."
His update also reported that the Planning Inspectorate was considering alternative arrangements for site visits, hearings and inquiries that have to be cancelled or postponed. Its advice could change at short notice to reflect the government's latest guidance, he warned.
MHCLG's planning casework would also continue as far as possible, with staff working from home and unable to receive hard copy correspondence.
Meanwhile, he encouraged councils to continue, as much as possible, to work with communities and other stakeholders to progress local plans, albeit with adjusted timetables if necessary. The Coronavirus Bill, currently going through the Lords, contains provisions for neighbourhood planning referendums to be postponed.