U&I scheme includes two towers of 26 and 24 storeys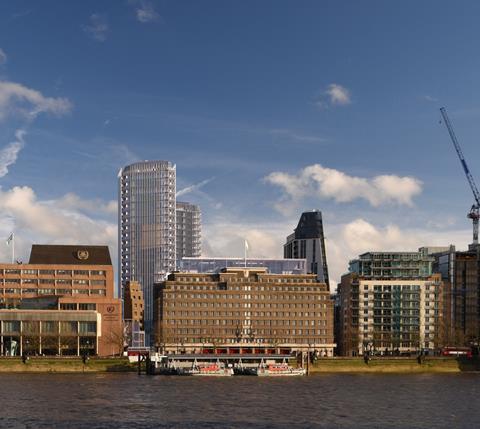 Campaigners against a £500m plan to redevelop the art deco former London Fire Brigade headquarters on the Albert Embankment in central London have pledged to step up their opposition in the wake of the scheme being called in.
The mixed-use project has been drawn up by architect Pilbrow & Partners for developer U&I and will include two towers of 26 and 24 storeys respectively built behind the 1937 grade II-listed Thames-side building, which was at the heart of the brigade's firefighting operation during the Blitz.
But housing, communities and local government secretary Robert Jenrick now wants a second look.
The scheme, which was given planning by Lambeth council last December, has been called in because of heritage concerns and the impact of the towers on nearby Lambeth Palace and the Westminster World Heritage Site
Government heritage adviser Historic England raised concerns about the plans while objectors have included the 20th Century Society, the Skyline Campaign while former Vauxhall MP Kate Hoey took to Twitter on Friday praising Jenrick for calling the scheme in.
A spokesperson for the Waterloo Community Development Group said: "It is criminal that these central London sites have been left mostly vacant for 20 years in public ownership, yet all successive mayors [of London] can do is back schemes helicoptered in and completely out-of-scale or context and of little use to London or Londoners.
"Real people living in real social housing will lose up to 40% of their daylight because of safety-deposit boxes posing piled 90m high beside them."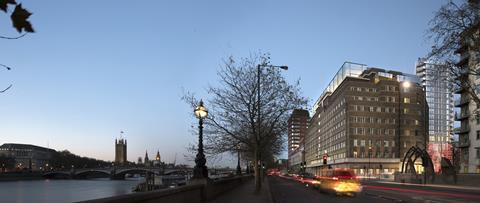 U&I had hoped construction would start on site next year and be completed in 2025.
In a statement, the firm said: "[Jenrick's] decision means [work] could now be significantly delayed. The plans followed extensive consultation with the local community [and] will positively transform a site that has lain vacant for almost 10 years."
Other firms working on the scheme include structures and M&E engineer WSP, cost consultant Core 5, project manager Second London Wall and planning consultant Lichfields.
A planning inspector's report is expected to land on Jenrick's desk this autumn at the earliest.