Architect bags second Barcelona project in competition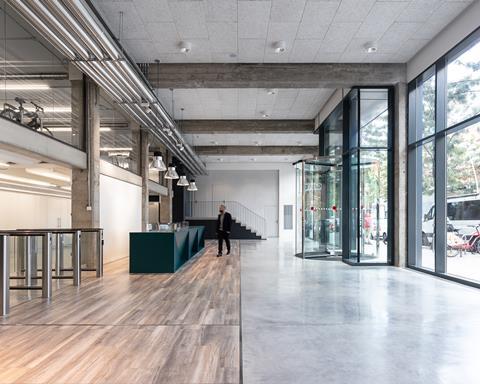 Buckley Gray Yeoman says it is actively targeting work in Europe despite the looming threat of a no-deal Brexit.
The practice has completed its first building on the continent – in Barcelona – and has just won a competition for a second project in the city against a contingent of Spanish architects.
It also has schemes in Madrid, Milan, Berlin and Stockholm, among other cities.
Associate director Oliver Bayliss said the firm's European work has grown from 5% to 15% of its business in less than 18 months. The practice is now aiming to stretch that to 25% in the next five years, with the possibility of opening a European office to deal with Brexit-related employment complications.
"Given what's going on in the world, that's bucking the trend," he said. "You might think people wouldn't want to work in Europe because of Brexit but it hasn't stopped us."
BGY's expansion began by following existing UK clients overseas but it has now won work directly from other developers.
Bayliss, who studied and worked in Spain earlier in his career, said: "The competition we've just won in Barcelona is quite a big deal for us. We were up against the cream of the crop of local architects and beat them."
The project, to convert a significant post-war building into offices, was won off the back of BGY's just-completed Tanger 66 project, the conversion of a 1940s textile warehouse in Poblenou, a former industrial area that is the subject of one of Europe's largest regeneration projects.
"Spanish architects tend to reach for the wrecking ball and start again but we've built a reputation for not doing that," he said.
"Our client on Tanger 66, UK and European Investments, was interested in the approach we've successfully developed in east London, which says you can repurpose and dramatically improve a building without sacrificing the edgy urban character of the surrounding area." It was entirely pre-let to Hewlett Packard.
"Having a completed project has acted as a springboard and we're now targeting more work on the continent because it diversifies our portfolio and it's fun," said Bayliss.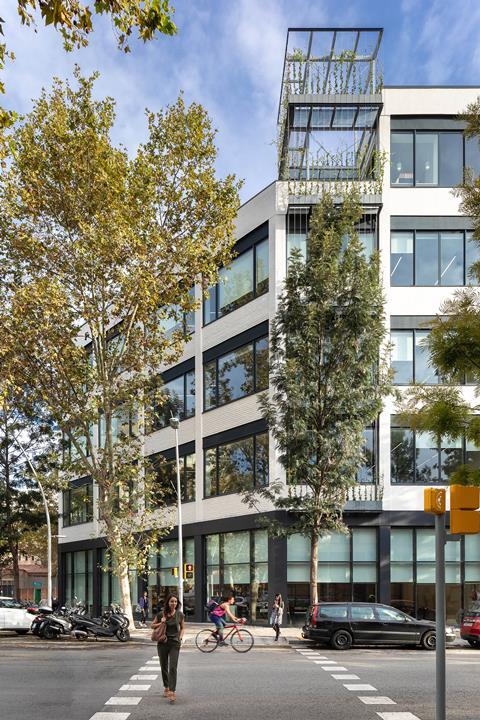 With many practices competing for a limited pool of office refurb and coworking schemes in the UK, he said it was a logical step to expand into Europe.
"Our skillset is very transferrable," he said. "Despite fears over what Brexit will bring, we continue to see an increased level of interest for our expertise abroad. A lot of our work has been for UK-based developers now looking to acquire sites and buildings on the continent given the uncertainty here."
But he acknowledged that after Brexit they might have to consider opening an office on the continent.
"Come April we'll have to see what tangible differences there are. Maybe we would need a more permanent presence to allow us to tap into the European workforce that, arguably, the profession will be starved of. In fact for other practices we know that has already started to happen due to Brexit fears."
The practice only opened its first satellite office six months ago – in Bristol with five staff – on the back of two jobs and a senior architect's desire to relocate his family.