RIBA says architects need more reassurance about their ability to work after the UK leaves the EU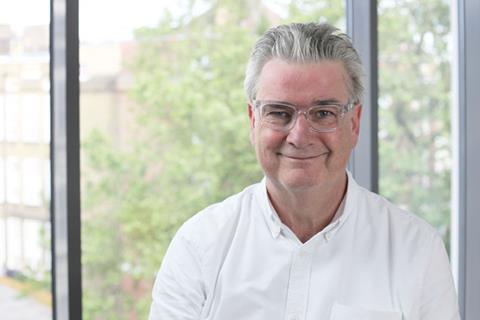 Architects have warned that Theresa May's progress to date on post-Brexit citizenship and professional recognition fall short of the reassurances the profession needs to recruit EU staff and help UK professionals work abroad.
As the nation enters the second round of negotiations aimed at securing its future trading relationship with the European Union, architects and one HR expert told BD that while the rights outlined in the Brexit phase one deal were "encouraging", they were not a solution in themselves.
This week the prime minister has also been repeatedly asked for reassurances that the Conservative Party does not intend to use the UK's withdrawl from the European Union to roll back workers' rights – and particularly the working-hours directive, which calls for a maximum working week of 48 hours.
Since the "leave" vote 18 months ago, many of the nation's biggest architecture practices have expressed concerns about the impact on their non-UK-passport-holding EU employees – staff who often make up a sizable proportion of firms' professional headcounts.
Some practices, such as Rogers Stirk Harbour & Partners, have directly referred to the vote's effect on their non-UK staff in trading updates. Amanda Levete has even broached the possibility of opening a Paris office in a bid to retain staff at her AL_A practice.
The phase-one deal agreed between the prime minister and European Commission president Jean-Claude Juncker on December 8 won the approval of the European Council last week, allowing talks to progress, and reducing the likelihood of a "hard" Brexit.
"We are concerned that the government's message so far has not been reassuring enough for European architects to commit to staying; it is imperative that the message that our European friends and colleagues are welcome in Britain is heard loud and clear"

RIBA president Ben Derbyshire
As well as setting out post-Brexit residency rights for EU citizens in the UK and for UK citizens in other parts of the EU from the date the UK leaves, the deal also refers to ongoing work on "grandfathering" of professional qualifications that would cover architects currently working away from their home nation.
Sector professionals have welcomed the progress represented by the text of the document, but cautioned that it is not enough to stem the Brexit-related jitters felt by practices relying on EU staff or work pipelines on the mainland.
RIBA president Ben Derbyshire said the organisation was aware of reports that talented architects had either left the UK or were seriously considering leaving because of continued uncertainty about their future status.
"We are concerned that the government's message so far has not been reassuring enough for European architects to commit to staying," he said. "It is imperative that the message that our European friends and colleagues are welcome in Britain is heard loud and clear.
"We hope that this agreement will provide some additional certainty for European architects and their families living in the UK, as well as for British architects living and working in Europe.
"We are encouraged to see agreement that the existing arrangements for the mutual recognition of architects' professional qualifications will continue to apply to architects benefiting from them now.
"Mutual recognition makes it significantly easier for European architects to practise in Britain and vice versa. It is essential for UK-based architecture firms to compete internationally. And it plays a vital part in the contribution of the sector to the UK economy."
However Derbyshire said achieving continued reciprocal recognition of qualifications with the EU was an important priority for architecture, and called on the government to seek an "ambitious agreement" that would apply to all architects after Britain leaves the EU.
Assael director Russell Pedley agreed that ongoing recognition of professional standards was a key issue, pointing out that it had taken the practice 12 months to get recognition for staff at the studio it has recently opened in Bahrain.
"If it took that long to get our staff recognised to work in Europe it would be a real barrier to trade and business for us," he said.
"Equally, if we were to employ European architects they need to be free to work here and sign off work."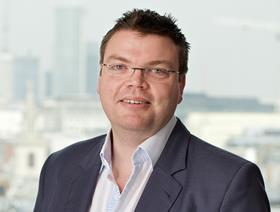 Ian Apsley, UK chairman of global architecture practice Broadway Malyan, said the phase-one deal had given the business more confidence in the future rights of its staff in the UK and on mainland Europe, but said "significant questions" remained about how operations may have to change post-Brexit.
"The ability to move colleagues between studios as projects demand while also being able to access the pool of talent from across the EU has been a hugely important aspect of Broadway Malyan's success," he said.
"While it was absolutely vital that the rights of citizens was made a priority in the Brexit negotiations, it is critical that a structure is in place post-Brexit that ensures a sensible approach to the migration of labour that doesn't penalise business and recognises the value and contribution of an international workforce."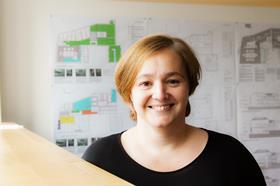 Ana Cristobal, a director at Page Park Architects in Glasgow, is originally from Spain but has lived in the UK for more than 15 years. She said the agreement of the phase-one deal was a "big relief".
Her biggest worry had been caring for her parents in their old age, and the impact of Brexit on her ability to bring them to the UK – fears she said that a recent email from the Home Office had allayed.
"I'm still worried because we don't know how fixed and firm this agreement is," she said.
"This is just the first step and they have so much still to negotiate. You never know what's going to happen but things would have to go very badly for them to go back to first principles."
Cristobal said that she and her Italian husband had become used to uncertainty over their future residency rights in the months since the EU referendum, but had decided not to apply for British citizenship.
She said her friends were roughly split between those who had adopted a "wait and see" approach, those who applied for residency immediately and a handful who had left the country.
Paul Chappell, director of specialist architecture recruitment firm 9B Careers, said the referendum had caused many EU architects to fundamentally shift their thinking about this country in a way that the phase-one deal was unlikely to reverse.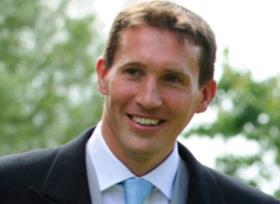 "There's been a dramatic shift," he said. "My clients who are EU residents from southern Europe think the UK doesn't have the same appeal that it used to. People just don't feel quite as wanted as they did before.
"We had a 60% decline in applications from EU residents after the referendum, and I don't think that's abated.
"There are more job opportunities in southern Europe than there were before and there seems to be a bit of a trend to relocate back. I think there's a sense that people are heading back before everyone else."
Chappell predicted the combined effects of EU architects leaving the UK and fewer new recruits arriving would result in staff shortages over the coming years.