Just six applications approved in seven months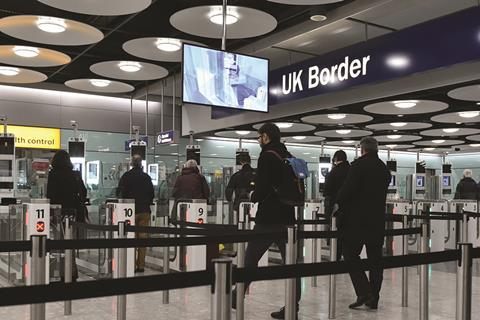 Just six non-EU architects were granted visas to work for UK practices in a seven-month period this year.
Figures on the success rate for architects from beyond the EU seeking UK work visas reveal a shockingly low success rate for the seven months to April.
Data obtained from the Home Office by law firm Eversheds Sutherland showed that between November last year and April this year six architects were granted work visas under the government's restricted certificates of sponsorship scheme. In that period 111 applications were made by architects.
The system, which came into effect in 2011, makes around 20,700 visas available for professionals seeking to come to the UK to work for a sponsor company. A separate system operates for visa applicants already in the UK or those who would be earning salaries of £159,600 or more.
With larger architecture practices in the capital often reliant on a flow of non-UK talent, the 5% success rate for so-called restricted certificates of sponsorship (RCoS) visas is a warning sign for recruitment post-Brexit.
Simon Kenny, a principal associate at Eversheds Sutherland, said certificates were allocated based on priority criteria that favoured careers with notable shortages – such as senior doctors and nurses, and on occupations that required PhDs.
"Roles which would generally pay less than £50,000 and are not in the shortage or PhD classifications have applications consistently refused, without exception," he said.
"That specifically appears to hit public sector roles – or those which are subject to publicly agreed banding – worst. This can be seen most clearly in the data regarding doctors at registrar level and below."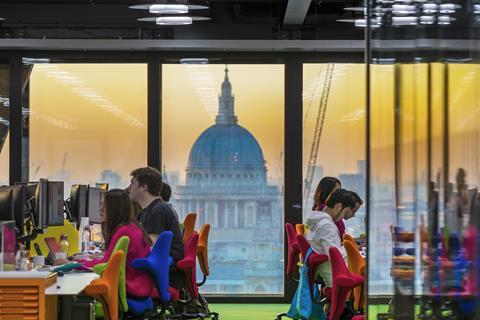 In the months for which figures were provided, 111 architect visas were sought under the RCoS path. Just six were granted.
Over the same period, 131 visas for civil engineers were applied for, with 23 granted – a success rate of 17.5%.
A total of 59 visas in the "construction project managers and related professions" category were sought, 16 of which were granted – a success rate of 27%.
Town planning officers, however, fared worse than architects. Thirteen visa requests were made for the profession between November and April, none of which were granted.
Rogers, Stirk Harbour & Partners used its annual financial report last month to underscore its fears about post-Brexit recruitment.
"We are worried about how Brexit will affect not only our own recruitment and retention of the best architectural talent from across the Euro zone but also how it will affect the UK architecture industry as a whole," it said.
"We are also concerned about the likelihood of UK architects being able to compete for EU public building commissions in a post-Brexit world."
The practice, which employs more than 200 architects, said a "significant proportion" of its non-UK staff were seeking to naturalise to obtain UK passports.