London Met training cancelled as numbers fall off a cliff
A RIBA-backed course aimed at equipping EU architects to work in the UK is teetering on a knife-edge after Brexit pushed numbers off a cliff.
For years the Cass's 10-week Practice in the UK course attracted growing numbers of students. It has been running twice a year since its launch in 2013.
But interest collapsed immediately after Brexit as architects who qualified in Europe digested the implications of Britain's decision to leave the EU.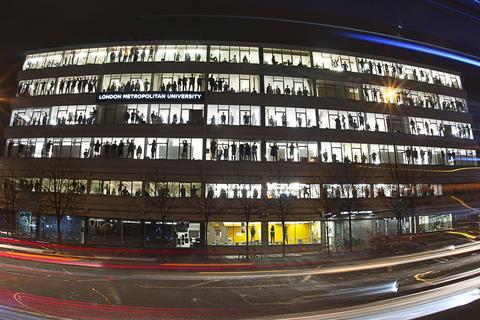 January's course had to be cancelled after almost no one signed up. And the next course, which is due to start this month, is "on a knife edge", said course leader Richard Gatti, of Gatti Routh Rhodes.
"The numbers went up by 10 people each time for the first four courses. Just before Brexit we had 47," he said.
"But immediately after Brexit it almost halved to 25. Then it stayed stable at that level before crashing in January.
"I was quite shocked, but it was clear it was because of the uncertainty created by Brexit.
"People are telling me they are finding it harder to get work, returning home, and discouraging friends from coming over.
"No one really knows where they will stand in a year's time – which means making hard choices about settling in a new city."
The course, which costs £920, covers similar material to part III but does not lead to accreditation as an architect. Subjects include the UK's planning and legal system, appointing a contractor and working with sub-consultants, with guests speakers for each topic.
It is aimed at largely EU architects whose qualifications are recognised in the UK. Despite lobbying by the RIBA, it is not clear how the reciprocal arrangement will work after Britain leaves the EU next year.
An RIBA survey last month found 60% of architects from EU nations are considering leaving the country, up from 40% last year.
In 2016 the Arb reported roughly equal numbers of UK and EU citizens applying to join its register: 1,249 of the new admissions were UK applicants and 1,232 from the EU. But the proportion of applicants from the EU is predicted to drop.
Gatti said: "We found people signed up for the course from two different sources. The first is practices who have employed European architects for their design skills but want to get them up to speed in UK culture and contract. And it may simply be that they are not hiring European architects.
"The other sort I get are people who have come to the UK speculatively looking for work or to start up their own practice and are paying for themselves to do the course as a way to know more about the environment in which they are seeking work.
"And it may be that people feel that coming to London is a riskier proposition than it was nine months ago. If you were looking to set up a new practice in London you would be very aware that your citizenship rights could be about to change.
"Setting up new practices is an enormous financial and emotional investment and maybe it's just not a good time to do that. I would certainly be sympathetic to the argument of waiting till it settles down a bit."