Future Trends reports second consecutive drop in value of work in progress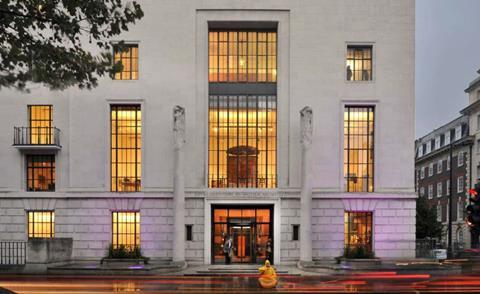 The RIBA is blaming Brexit jitters after architects reported a drop in the value of work in progress for the second consecutive quarter.
The finding "indicates the impact of ongoing Brexit uncertainty", said Adrian Dobson, the institute's executive director for members.
RIBA's latest Future Trends report contained some good news, however, with its monthly workload index increasingly from +7 in September to +11 in October, back to where it was in the summer.
Private housing was the most bullish sector, rising from +7 to +9, while the commercial sector limped out of the negative territory it plummeted into in September. It now stands at +4.
The public sector (balance figure -2) and community sector (balance figure -0) also both experienced positive movement, but practices continue to be circumspect about any significant growth.
Confidence in the north of England – which suffered a dent in September – picked up significantly last month, from +12 to +25. London remains the most cautious at +3 but this is up slightly from October's figure of +1.
Large practices (with 51+ staff) remained the most positive in October, returning a workload balance figure of +70. Medium-sized practices returned a balance figure of +24, and small practices (with 1-10 staff) returned a balance figure of +6.
The RIBA Future Trends staffing index rose again to +10 in October, up from +4 the month before. The staffing forecast for large practices was down from +43 in October to +29 in September and for small practices it was +6 (up from +4). But it was medium-sized practices that saw the most dramatic increase in staffing forecast, from zero the previous month to +29.
Dobson said: "Commentary received from our participating practices suggests that demand for architectural services is continuing to remain stable with less of a divide across the regions.
"However, the overall picture seems to be one of a market that is lacking growth momentum. The economic unease generated by the on-going and increasing uncertainty around Brexit remains.
"With the value of work in progress declining and economic anxiety clouding the willingness of clients to commit to projects, Brexit continues to be a big impact on architects' confidence."