Architect calls for 'escape clauses' from misguided regulations
Bob Allies has called for dark glass to be banned from ground-floor use, warning that it is having a "hugely damaging" effect on Britain's towns.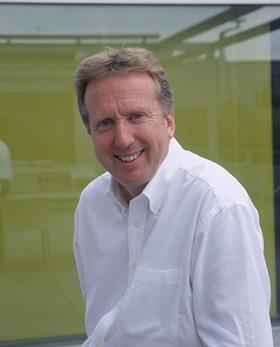 The Allies & Morrison co-founder argued for "escape clauses" from certain blanket regulations that, while well-intentioned, have damaging unintended consequences.
The requirement to glaze the ground floors of new buildings in London was intended to create lively streets, he acknowledged.
But because this glass has to comply with the same solar gain regulations as the rest of a building's windows, "it is now invariably dark, making it impossible to see into the interior and removing any sense of being overlooked".
"This is hugely damaging to the ground-floor environment of our towns and cities," he said in a short polemic for the Architecture Foundation.
"At a time when we need more than anything else to be promoting walkability, it is essential that the street environment should feel as friendly, as open and as safe as possible," he added.
"My view is that, notwithstanding the energy arguments, the use of dark glass on the ground floors of buildings should be prohibited altogether."
Allies, whose practice masterplanned the post-Olympic legacy neighbourhoods in Stratford, as well as Canada Water and Greenwich Peninsula, also took issue with London's universal requirement for flats to have balconies of a certain minimum – "and therefore almost inevitably maximum" – size wherever they are in a building – top or bottom, front or back, sun or shade.
"The result are buildings that appear insensitive and unresponsive, buildings that struggle to engage with the realities of their context," he said.
"In this case, and I'd argue in other situations too, my solution would be to introduce a percentage compliance clause, giving the architect a degree of discretion without sacrificing the standard: the obligation to have balconies might apply to, say, 90% or 95% of the dwellings only."
Allies praised the desire of modernists to treat everyone equally by creating universal standards, an aspiration that "finds its way into our regulatory system, from national building regulations and codes to the Mayor's Housing Design Guide".
But he warned it could lead to inward-looking architecture that ignored its context.
"It seems churlish to object to anything which raises quality in the built environment," he said. "But it is important, occasionally, to stand back and question whether the outcome of the standards is necessarily producing the kind of environment we want."
Architecture succeeded best when it balanced the internal brief and the specifics of its context, he added.