Practice seeks to add extra basements for grade I landmark's hotel conversion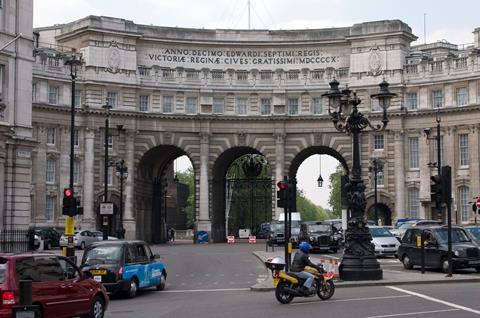 Blair Associates has submitted new plans for the conversion of the capital's grade I-listed Admiralty Arch building into a luxury 100-bed hotel, with a large basement ballroom and a private members club.
The practice's scheme, for client Prime Investors Capital, follows approvals in 2013 and 2014 for proposals paving the way for the landmark building – most recently used to house Cabinet Office staff – to become a luxury hotel with a separate private members club and up to four flats.
Proposals just lodged with Westminster council seek consent for internal and external alterations, including the excavation of additional basements to the south west of Aston Webb's building, which was completed in 1911.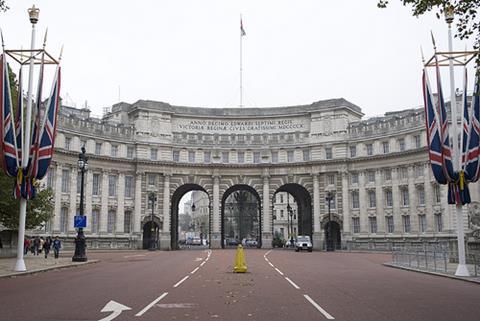 Documents supporting the application said the latest application essentially covered the joining of two basements to the west of Admiralty Arch, outside of the main building's footprint, on the St James's Park side.
One said "unrecorded major subterranean services" had been discovered on the Trafalgar Square side of the site, restricting the already consented scheme's basement perimeter and causing the loss of 287sq m of space. It said the latest proposals would deliver 767sq m of new basement space – a net addition of 480sq m.
"The facilities required by the hotel – such as ballroom, swimming pool and spa – need open-plan floorplates in order to be able to function properly," a planning statement supporting the application said.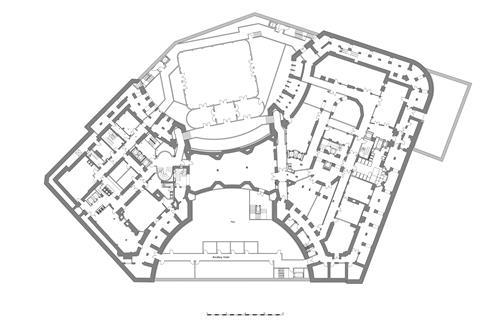 The document, produced by property consultant Savills, said it was "not possible" to locate those facilities in the building itself.
"The necessary opening up and removal of plan form would detrimentally harm the character and special interest of the listed building," it said.
Planning documents added that the "ethos" underpinning the internal changes proposed for Admiralty Arch was the "removal of unsympathetic and intrusive later alterations and enhancement and restoration throughout" to deliver an "exceptionally high quality" luxury hotel.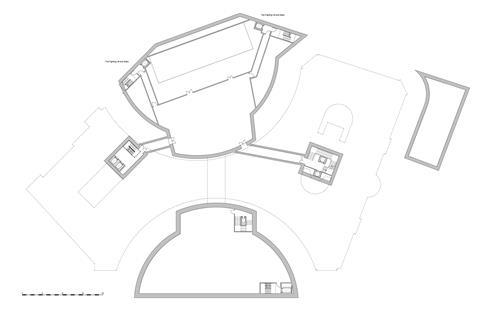 They added that a public art strategy was being devised to complete Aston Webb's original design for relief sculptures on the building's Trafalgar Square façade and that consideration was also being given to further ornamental railings and gates along New Road.
"The strategy for public art will enhance the building and its setting, and it is considered that detailed proposals can be provided at a later date under a condition or planning obligation," the documents said.
Westminster council is aiming to determine the amended proposals by the end of September.