Art deco-inspired proposals will deliver new wing for Mayfair hotel
Blair Associates has lodged plans to expand Claridge's by redeveloping a 1980s building next to the five-star Mayfair hotel, and delivering more rooms and suites in a neighbouring grade II building.
The practice's scheme would convert the 18th-century building at 41-43 Brook Street – east of the main hotel – from office use, while a 30-year-old block to its immediate south in Brook's Mews would be rebuilt from the ground up to provide a new art deco-themed eight-storey building.
Two basement levels of the current Brook's Mews building would be retained under the proposals. Blair Associates said that "only minor works" would be required for the Brook Street building, citing a basement extension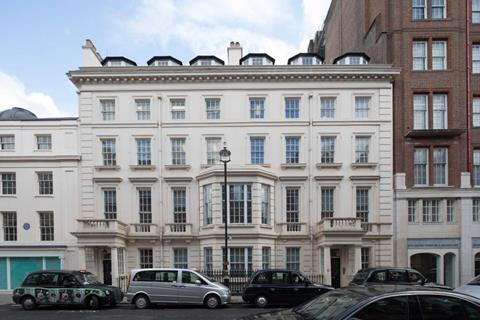 Blair Associates said it had taken the streamlined forms of railway locomotives and aeroplanes from the 1930s as a motif for the Brook's Mews proposals, which will result in a structure three storeys taller than the one currently on the site.
The buildings that are the focus of the current application deliver around 4,000sq m of office space. Under Blair's scheme, there would be roughly 3,500sq m of new hotel suites, 475sq m of new retail space, and 708sq m of restaurant space.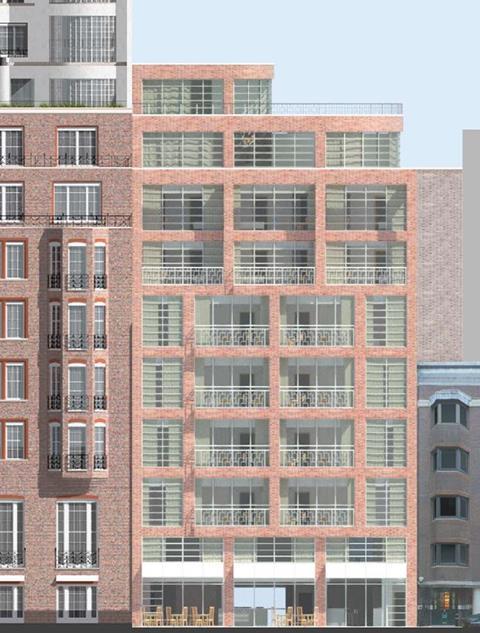 In documents supporting the application, Blair said that in design terms the extension was to be "read very much as Claridge's new wing".
"The proposed elevations have been carefully considered in terms of the concept as the third phase of Claridge's following CW Stephen's Victorian building, [and] Oswald Milne's art deco ballroom wing," it said.
"We believe it is important to create a facade that reflects our time and therefore is contemporary but also relates strongly to the existing architecture.
"The proposal will reach the eighth floor, which will act as a step in scale from the ballroom wing to the scale of the mews buildings heading east."
Westminster has yet to set a determination date for the application, which is in addition to an already consented and under-construction approval for 40 new rooms and suites at Claridge's.