Fosters and César Pelli among practices to have had a crack at North Quay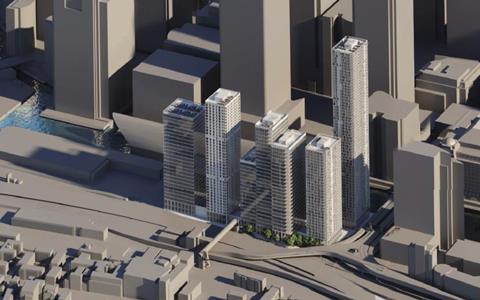 Allies & Morrison has drawn up concept proposals for Canary Wharf's North Quay that include towers up to 66 storeys tall.
The architect is the fourth practice to have had designs on the site in east London.
Its preliminary vision for the plot, which is immediately north of the new Fosters-designed Crossrail station, could deliver around 950 new homes and a range of commercial uses, according to a presentation delivered to Tower Hamlets councillors this week.
North Quay, owned by Canary Wharf Group, already has consent for a commercial scheme designed by César Pelli & Associates with Will Alsop, featuring towers of up to 43 storeys, 372,660sq m of office floorspace and 5,324sq m of retail and cafe uses.
The tallest element of that scheme, dating from 2007, would be comparable in height to the Allies & Morrison plans because of lower floor-to-ceiling heights for residential schemes. César Pelli was the architect of One Canada Square which is almost synonymous with Canary Wharf.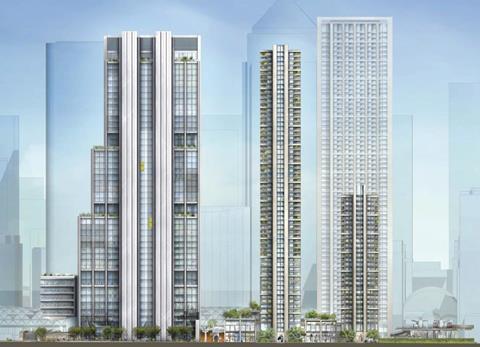 A Foster & Partners scheme for the site that featured four buildings ranging from 30 to 67 storeys in height was submitted for planning in 2017 only to be withdrawn later the same year after Deutsche Bank pulled out of the project, council officers said in a report.
That scheme proposed up to 158,586sq m of office floorspace, plus 1,423 flats, 216 serviced apartments and 25,213sq m of retail, food and beverage uses.
Mecanoo was also commissioned by Canary Wharf Group to draw up plans for part of the 3.27ha site, but its 2018 proposals never made it as far as planning, Building Design understands.
Tower Hamlets planning officers said Canary Wharf Group was now looking to introduce up to eight new buildings to North Quay – which is currently being used as a temporary construction compound, but was seeking "flexibility" in the uses that could come forward.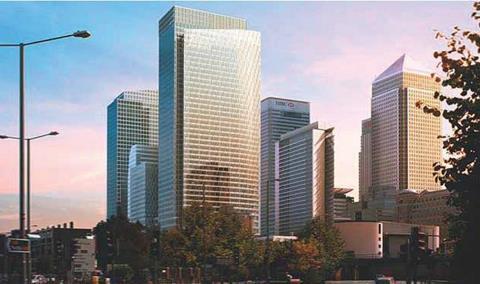 Their report to councillors said the developer was looking to secure outline consent for a scheme that could be up to 30% residential and at least 70% commercial, with the potential to be 100% commercial, depending on how demand for office space panned out over the next five to 10 years.
However, the report said the developer was also looking at the potential for hotel and student accommodation at the site.
The 2017 scheme by Foster would have been 60:40 commercial to residential.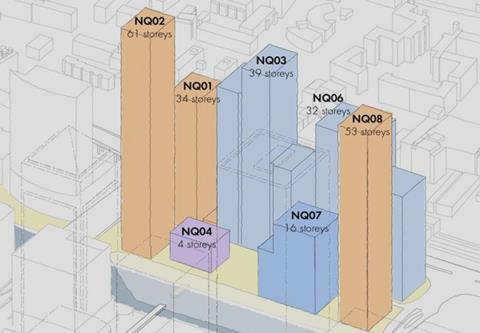 Councillors are being asked to identify any other planning and design issues or material considerations that Canary Wharf Group should take into account before it submits a planning application – something it is expected to do this spring.
A separate presentation will be made before the council's design review panel later this month.
Feedback from a series of public consultation events on the proposals held in November found the 126 people who took part wanted better-quality public space and improved connections between Canary Wharf and Poplar, to its immediate north.
Mecanoo's 2018 proposals for Canary Wharf Group were for a portion of the site named North Quay West and featured four towers with 41,000sq m of office space, 35,900sq m of retail space, 28,400sq m of hotel space and 8,400sq m of retail space set around a public square. Part of the retail space was a market hall.