Threatened music venue was one of the architect's earliest projects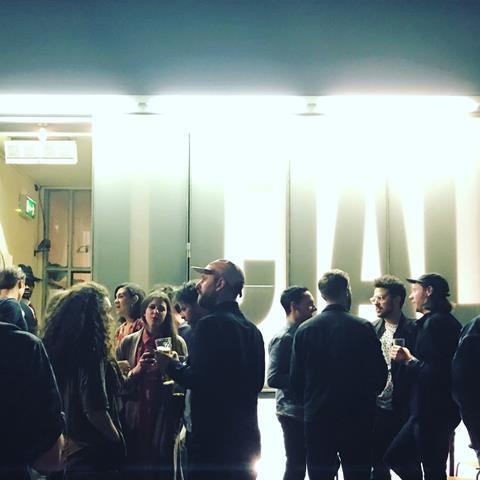 David Adjaye has lent his support to a campaign to keep central London's The Social as a live music venue – the purpose for which he and William Russell designed it in the late 1990s.
The intimate Fitzrovia institution sprang out of the Heavenly Sunday Social club nights that Heavenly Records ran in from 1994-1999 and which proved a crucial stepping stone in the career of the Chemical Brothers.
It was one of the architect's earliest projects, completed the year before he set up Adjaye Associates.
Over the years it has played host to some of the biggest names in music and literature, including Beck, the Arctic Monkeys, Deborah Levy, Jarvis Cocker and Viv Albertine.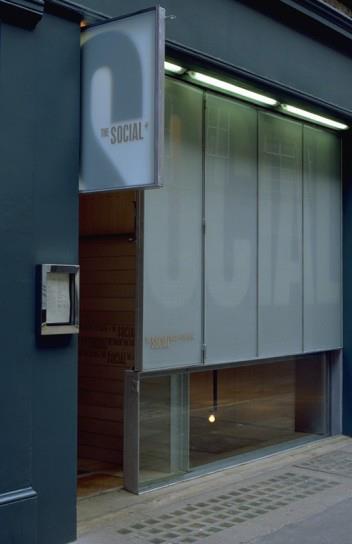 But the venue, in Little Portland Street, says it is under "very serious threat" because of rising rents and an "offer to the building's leaseholder from a cocktail and wine bar chain".
It has launched a crowdfunding campaign to raise £95,000 to secure its future by buying a controlling stake in the leasehold, and has set a deadline of March 27. Supporting events for the drive include shows by the Chemical Brothers and Fatboy Slim, as well as literary events.
A statement on the project's Crowdfunder page said the lump sum would "get the venue off the market, save it from turning into just another bar and then kick start a second round of private investment".
Venue bosses said they had planned to mark The Social's 20th anniversary in the Adjaye building with a season of "truly special gigs and parties and a significant refurb".
"The 20th anniversary should be a point of celebration; not for a quick, tearful goodbye before the wrecking ball arrives," they said.
"It should usher in the next two decades with a series of parties presenting significant names on the stage from the past, present and future of the bar. And it should cement The Social's reputation as one of the most important music venues left standing in the West End and the venue that's successfully launched over 10 million hangovers.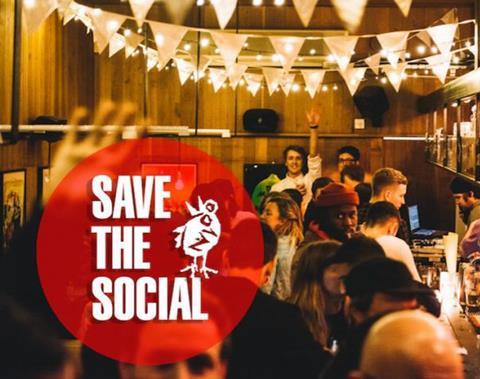 Over the weekend, Adjaye expressed his support for the campaign to save the venue via social media.
Adjaye and Russell's brief for the project was for two bars on the lower floors of an existing building.
Adjaye's description contintues: "The smaller, oak lined cocktail bar is at street level, leaving room for a generous entrance. With the drinks at one end, and a small stage for live music shows at the other, the basement bar occupies the full length of the site.
"Using the sidewalls as a source of light expands the space horizontally, and the cast concrete furniture gives a strong sense of personal location."