Architect beats international team to land first Indian cultural project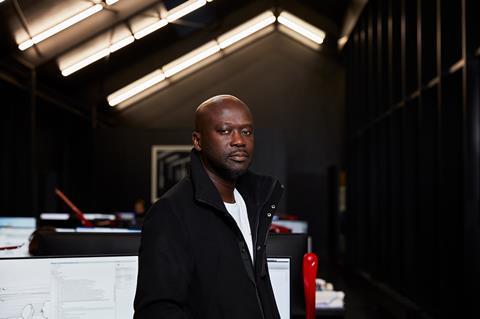 David Adjaye has won an international design competition for an art museum in New Delhi.
The architect beat off entries from 47 practices including finalists Snohetta and Selldorf. Each of the five shortlisted practices received an honorarium of £25,000 plus expenses for travel to India.
The Kiran Nadar Museum of Art & Kiran Nadar Cultural Centre will be built in New Delhi as a contemporary art museum and a venue for dance, music and creative education. The new building will allow the Kiran Nadar Museum of Art to share its world-class collection of art with a bigger audience.
The judges, who included Mrs Nadar, former Tate Modern director Chris Dercon, MoMA director Glenn Lowry and competition organiser Malcolm Reading, were unanimous in their decision.
They said the winning team's "veil of triangles" design – a reference to the sacred geometries of trees and mountains – was "a visually and emotionally engaging building that was alive, dancing and timeless".
Nadar said: "Sir David's design incorporates a series of thresholds to art and performance. It creates a cinematic experience for visitors, who encounter artworks and artists as they move from the street through the atrium and up through the building to the lush rooftop garden.
"This new cultural powerhouse is envisaged as a first for India in combining an outstanding contemporary art museum with a cultural centre for dance, music and creative education."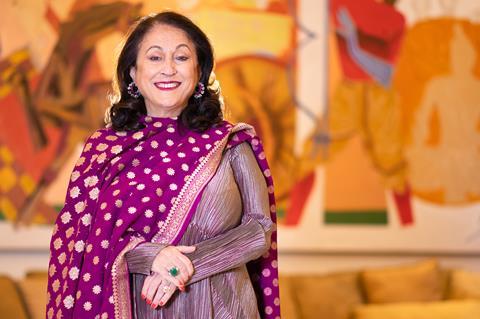 Adjaye said they were "elated and honoured" to win. "This is our first cultural commission in India but for me personally it is the culmination of a much longer journey," he said. "I first came to India many years ago and immediately felt a profound connection with the life and energy.
He added: "The new building will celebrate and foster public interest in contemporary art, culture and creative partnerships, and enable KNMA to continue their admirable pursuit of engaging younger audiences and future generations with one of the finest and most diverse collections of Indian modern and contemporary art.
"In a city that is in perpetual motion, we hope this new addition will offer a much-needed place for thinking, observing, reflecting and learning, granting a renewed sense of togetherness and belonging."
Shortlist
Adjaye Associates (UK)
Ennead Architects (US)
Selldorf Architects (US)
Snøhetta (Norway)
Thomas Phifer and Partners (US)