Refuse permission for poor design, says Raab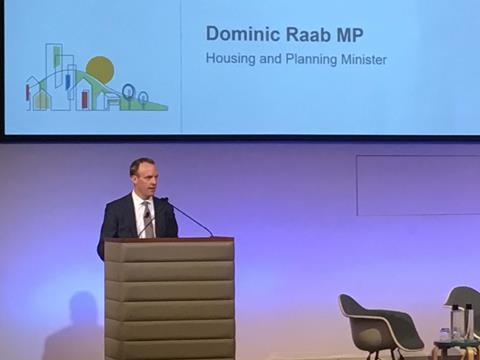 Developers should have to compensate local authorities in some way if they don't build what was agreed at planning, the housing minister has said.
Dominic Raab said he wants councils to have "teeth" so they can seek "redress" if agreements are broken.
And he wants poor design to be a reason to refuse planning permission.
He was speaking at the government's Design Quality Conference yesterday at which architects, planners and developers discussed how to ensure housing is well designed and doesn't fall victim to NIMBYs.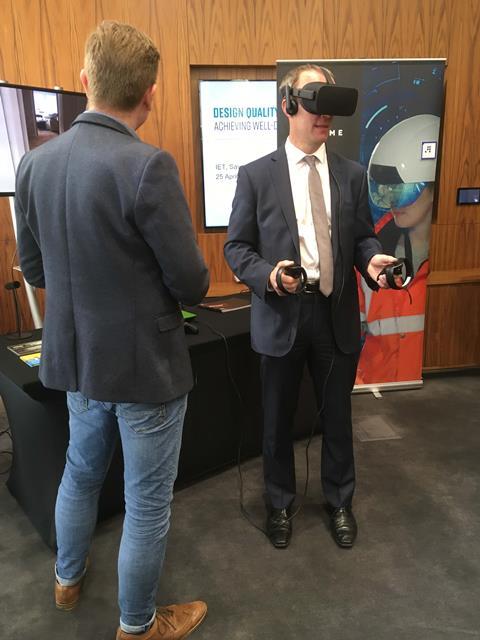 Responding to a question from BD about developers who hire a leading practice to get a scheme through planning and then replace it with a delivery architect, he said: "We've got to make sure local authorities have levers.
"We want to see planning permission work like a contract for what's delivered so there are teeth for a local authority to hold them to account for the undertaking they have made.
"We think we have a much better framework with the new NPPF for design to be taken more seriously.
"We do need to make sure local authorities have greater redress if we find developers don't deliver on their commitments."
Earlier, in his keynote speech, Raab said the government believes design "lies at the heart and soul of the housing crisis".
"The aim of building homes on the scale we need in this country and at the same time making them wonderful, vibrant places to live should be mutually reinforcing roles," he said.
"The more attractive homes are the more likely we are to carry communities with us and the less pressure on local authorities to oppose homes.
"I have no doubt a focus on design can drive up the number of houses we can build."
He said Britain should follow the lead of places like New South Wales in Australia which encourages local authorities to set their own design codes allowing for regional tastes and differences.
"We don't want dull, homogenous design pulled out of a bureaucratic top drawer miles from the communities that will be living in the homes," he said.
"Permission should be refused for poor design. That's a really important step."