Dominic Raab's declaration that poor design should be refused planning permission is massive - if it turns out to be more than just words, says Julia Park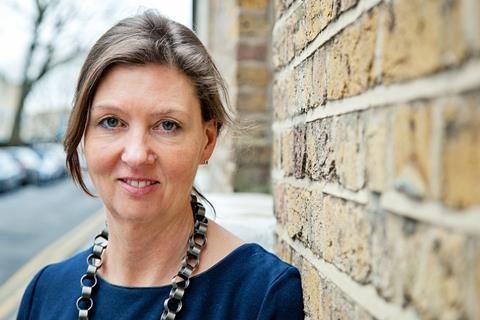 Design quality may finally be on the government's agenda but the test is whether anyone is prepared to do anything more than talk about it.
Last month's MHCLG Design Quality Conference was worth doing but not for the obvious reasons. It is self-evident that there is limited value in assembling a large group of design professionals for a whole day to tell them what they already know, and a pity that a government department resorts to corporate sponsorship and the advertising that brings with it.
About half of the content was interesting and some was good. Heather Topel, the client for Eddington, North West Cambridge was the sort of project leader we'd all love to work with. Homes England (formerly the Homes and Communities Agency) was out in force and will have heard Design Council chief executive Sarah Weir announce a "working partnership" with the government's national housing agency to promote "quality design" by collaborating on the development of design policies. It must have been galling to those who were at the HCA four years ago when it was forced, by the government, to withdraw its design and sustainability funding standards and disband its in-house design quality team because there was no longer a role for them.
The conference was book-ended by ministerial speeches. Dominic Raab opened with the keynote and made what, for me, was the most significant statement of the entire day. He repeated it at the end of his speech: "Permission should be refused for poor design. That's a really important step."
If MHCLG is prepared to act on it, it's huge. Across the country we continue to see thousands of new homes that haven't been "designed" at all, by any sensible interpretation of the word, and they've all been granted permission. If you are serious about withholding planning permission for poorly designed homes, minister – and we really hope you are – you may have to accept a temporary dip in numbers while the industry wakes up to what it's really capable of and starts using professionals to design all new housing.
If government is prepared to act on Raab's words, it's huge
You will also have to re-write the draft NPPF. Apart from a welcome commitment to start to tackle the misuse of viability appraisals, this is a document that fails to inspire.
Had there been an understanding of the importance of good design we wouldn't have had to wait until chapter 12. From the start we would have seen some overarching design principles, a strong emphasis on the importance of health and wellbeing, and a conviction in the power of the built environment to enrich our lives and our culture, individually and collectively.
Had there been an understanding of the importance of the local planning process in securing good quality, community-backed outcomes, paragraph 17 would not have been amended to remove the requirement to produce a local plan. Office-to-resi permitted development, and class Q conversions would have been abolished and new exemptions for upward extensions stopped in their tracks because they undermine the planning process and inhibit democracy.
Had there been an understanding that the quality of housing really does matter, the NPPF would have acknowledged that systemic change is needed to reverse the shocking fact that most people would prefer to own an old home than a new one. It is difficult to think of where else that would be true – who would choose a second-hand car, dishwasher, TV or phone over a new one? Like housing, these are competitive industries, but whereas in other sectors, competition has led to innovation and higher quality, housing has arguably got worse.
The news that bad design will be refused has come too late for my local community and many others. Nine months ago this was beautiful open countryside; a site to die for. No one asked us, or our neighbours, whether we wanted new development or what we would like to see. I would have happily supported good housing but this is what we are getting.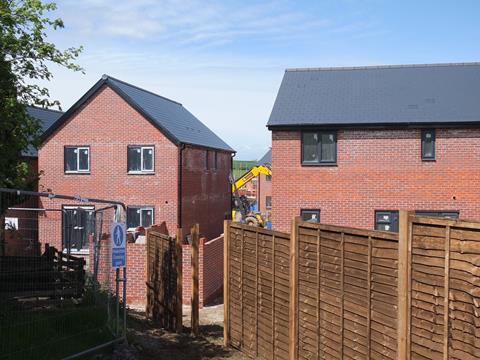 Behind the fence there are few redeeming features. No shops, no play space – little chance that it will develop into a community; every chance that it will soon start to deteriorate and fail in less than 60 years. It is a wasted opportunity that should never have been allowed to happen – driven by the combination of a local landowner maximising his profit and punitive local housing targets that left a stretched council feeling it had to say yes. More of the same is planned on the next stretch; at least 500 homes in total. Nimbyism is sometimes a duty and I wish I'd done more.
It's going to take more than warm words at a conference to prevent this from happening elsewhere. What we hear, what we want and what we get are still poles apart.
Nimbyism is sometimes a duty and I wish I'd done more
Here's how that could change:
Admit that the draft NPPF has got it wrong; show some ambition and reverse the perception that planning no longer exists as a creative, forward-looking and managed process and is a positive force for good. Follow through on the minister's pledge that planning permission won't be granted for poorly designed development by increasing support to local planning departments and by making it clear that buildings and spaces are expected to be designed by, or with, qualified design professionals. Put an end to permitted development and learn from the GLA's Good Growth by Design agenda.
Lead by example. Raise quality standards for all housing supported by Homes England and commit to extending them to all new housing by 2020. Mandate the use of architects where public money is involved and require post-occupancy evaluation. Improve building regulations, make quality the priority and trust that numbers will follow.
Stimulate wider cultural reform. Take up Helen Gordon's suggestion to put design on the school curriculum but do it everywhere and start in primary schools. Meanwhile, invite designers into schools to run half-day workshops and make design training compulsory for local councillors. Create a culture where social return is understood to be more valuable than financial gain, where good is the starting point and the aim of the planning process is to make it even better.
Minister, you are, of course, right that poor design should not be tolerated. Make this a turning point by showing us that you mean it.
Postscript
Julia Park is head of housing research at Levitt Bernstein.