Move comes after Adonis quit in Brexit dust-up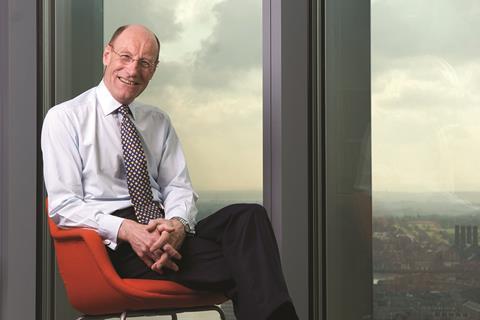 John Armitt has been appointed as the new permanent chair of the National Infrastructure Commission (NIC).
Armitt, who has been the acting chair since January 8, was formerly deputy chairman and has been a member of the commission since it was formed in 2015.
He takes over from Andrew Adonis, who resigned at the end of 2017, following ongoing tensions with government regarding its handling of Brexit.
His appointment was welcomed by many in construction such as Nick Baveystock, director general at the Institution of Civil Engineers, who said Armitt's appointment brought the expertise needed to drive long-term change for the industry.
Earlier this month Andrew Stunell, the Liberal Democrat peer behind a review of the impact of Brexit on construction warned the industry to be wary of the next chair being a government "yes man", and RIBA president Ben Derbyshire said the new chair must ensure that high-quality housing provision was thoroughly integrated with well-designed infrastructure.
Armitt will lead the commission in what is shaping up as an important year with the publication of its first-ever National Infrastructure Assessment. This will look at the UK's long-term infrastructure needs up to 2050.
The commission's current work also includes a new freight study and a Roads for the Future competition to find ideas on how the country's road network can be adapted for driverless cars.
Armitt said: "Making the right choices about planning and investing in infrastructure is critical to the UK's prosperity and quality of life. I want the commission to remain focused on tackling the long-term issues of congestion, capacity and carbon – and to continue to hold the government to account where decisive action is needed – so we can secure the improvements that companies, communities and families need."
The 71-year-old spent more than 25 years at John Laing becoming chair of its international and civil engineering divisions. After four years at Union Railways, which was responsible for building the Channel Tunnel Rail Link, he left in 1997 to become chief executive of Costain before leaving to take up the post of Railtrack – later renamed Network Rail – for five years. He left in 2007 to become chairman of the Olympic Delivery Authority.