Hat Projects co-founder seconded to local authority part-time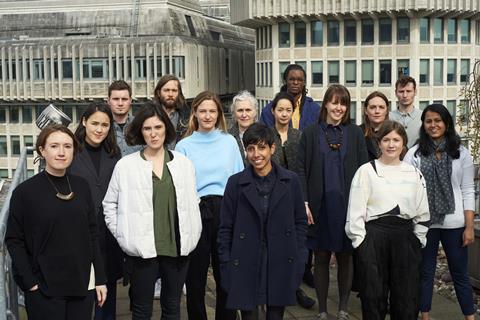 Hat Projects founder Hana Loftus has been announced as one of the first people to be appointed to Public Practice, a new programme that places talented architects and planners with local authorities.
She will spend two days a week as a planning and special projects officer at South Cambridgeshire District Council, while carrying on in her YAYA-shortlisted practice the rest of the time.
The 17 successful "associates", named today, include architects who have worked at Herzog & de Meuron, Stanton Williams, Maccreanor Lavington, AHMM and Burd Haward.
Nearly three-quarters are women and 24% are from black, Asian and minority ethnic (BAME) backgrounds. Applications for the first cohort were 13 times oversubscribed.
Public Practice, an independent social enterprise, was founded last year by architect and planner Finn Williams and Pooja Agrawal to help address the lack of public sector planning capacity.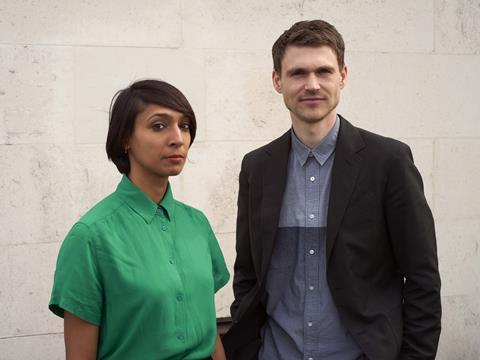 Local authorities are using the first cohort to bring in design expertise at a time when almost half of all councils have no in-house design capacity.
Williams predicted the first cohort would collectively unlock or improve 17,000 homes, create or improve 19,000sq m of public realm, accelerate the delivery of £26m of public infrastructure and engage more than 3,400 people in planning over the next year.
The mayor of London, Sadiq Khan, said it was essential local authorities could "benefit from fresh talent to boost their skills and capacity".
He added: "By empowering councils to take this approach in their planning, we can help ensure continued good growth for London while also providing our city's planners with a fantastic opportunity to make a real difference to local areas."
The participants, known as associates, have been paired with local authorities and other public bodies, mostly in London.
Jo Negrini, chief executive of Croydon council which is hosting one of the associates, said: "A bold, confident and properly resourced public sector is vital to successfully accommodating the homes and jobs that we need, protecting the places that our communities cherish, investing in our infrastructure and creating new and improved public spaces and facilities.
"Schemes like Public Practice are critical to ensuring that we attract new talent to work in the public sector; helping shape the workforce that we need shape the places of the future."
A tenth of the associates' placement time will be devoted to research and development of solutions to issues faced by planning departments. These might include using digital technology to engage citizens more effectively in the way places change or new measures to accelerate the conversion of planning applications to housing completions. The results will be shared across authorities.
The Public Practice programme is backed by a number of organisations including housing associations, developers, Historic England and the architect Karakusevic Carson whose founding partner Paul Karakusevic said the initiative would help embed design in local authorities at a time when they were investing in housing, public realm and civic infrastructure again.
"Public Practice and the emerging culture of progressive councils will ensure the next generation of public housing, public realm and civic buildings at all scales will be of the highest quality and stand the test of time," he said.
The first 17 associates
– Hana Loftus, co-director of Hat Projects, a practice based in Essex that focuses on civic, cultural and community projects at large and small scales. She joins South Cambridgeshire District Council part-time as planning and special projects officer. In this role, Hana is developing and trialling new models of planning within rural parish communities set to experience high levels of growth and development. Hana is engaging parish communities to understand existing examples of good and bad practice, and piloting new models in villages with planning applications in the pipeline.
Q&A with Hana Loftus of Hat Projects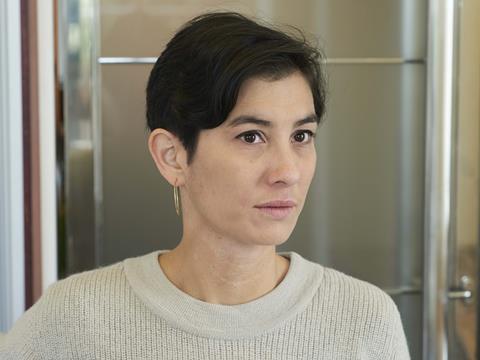 Why did you apply?
I haven't had a 'new job' for 10 years and it seemed like a really interesting opportunity to work in a different environment and explore different ways of working. It's part-time so I'm not giving up one job for the other. In fact we've never been busier at Hat Projects.
What do you hope to learn?
It's really interesting being on the other side of the table, being embedded in a busy planning team dealing with very big applications and housing projects. I am working specifically on rural design guidance and working with local communities on what makes good design in a rural setting. It's something I've been interested in for a really long time and it'll be great to be able to extend that into a policy field.
What do you think you can bring?
Having a strong design background and understanding how designers approach projects and how we see ourselves as being challenged is something to bring to policy. One of the keys is how to write policy that challenges designers in the right way and not to limit them.
I also have experience in working in a participatory way with communities and trying to articulate their aspirations and priorities which I hope will be useful.
– Akil Scafe-Smith, an urban designer, who has previously worked to support marginalised communities in Brixton, Myanmar, and the Jungle in Calais. Akil is joining Croydon council's spatial planning service as a placemaking officer. He is involved in designing and delivering an innovative new programme of meanwhile, public realm and cultural projects to activate key regeneration areas in central Croydon.
Akil said: "I wanted to join Public Practice for the opportunity to be part of a change from within local government itself. I'm also lucky enough to have been placed in a borough that has been central to my adolescence. Now, I hope that any small input I'm able to have in my time here might positively affect the aspirations and conditions of young people in the borough today."
– Ione Braddick, an architect, educator and volunteer, who has been involved in advocacy through schools, community housing groups, the Stephen Lawrence Charitable Trust and her self-initiated project The Alternative Architect. Ione is the first urban designer to be employed in Epping Forest District Council's planning & economic development team. She is supporting the council to raise the quality of development on complex strategic sites, including masterplanning new garden town communities.
Ione said: "I joined Public Practice because it's an opportunity to use my skills for the public good, in an entirely new culture and environment. Jumping into the public sector from private practice is a big leap, but I was hugely encouraged to do so with the knowledge that the Public Practice cohort and team would provide a strong support network. My team at Epping Forest District Council are aiming to implement an ambitious step change in terms of growth. I want to make sure that good design and joyful places are high on meeting agendas from the start and remain embedded in conversations, plans and schemes."
– Kathy MacEwen, a town planner with 25 years' experience in improving design quality at local and national levels. Kathy is joining the London Borough of Hounslow as a principal urban design officer on a part-time basis. The role has a cross-cutting remit to promote best design practice in all new developments, and involves developing design review processes and starting a design award programme for the borough.
Kathy said: "Joining Public Practice has given me the opportunity to help Hounslow achieve their aspirations to raise design standards in their borough. It is a wonderful way to share my experience, and also a chance to be part of the exciting programme that Public Practice have started. This initiative is providing valuable expertise for local authorities and a fantastic chance for built environment professionals to develop experience in the public sector."
– Jan Ackenhausen, an urbanist with a background in sociology and cultural production, who previously worked with the Brussels public planning agency, Perspective. Jan is taking up the role of principal urban designer with the Old Oak and Park Royal Development Corporation where he is tasked with promoting and delivering high-quality design and shaping the long-term future of a significant new piece of the city.
– Ei-Lyn Chia, an urban designer and researcher with experience in masterplanning, social mobility, and affordable housing. She was previously a project coordinator at Publica, and an urban policy research fellow at the University of São Paulo. Ei-Lyn is joining GLA Planning, where she is developing urban design strategies for the Thamesmead and Bexley Opportunity Area, including planning the transport, utilities and social infrastructure needed to support growth.
– Alpa Depani, an architect and artist, university lecturer, and a recent Winston Churchill Memorial Trust Fellow. Alpa is taking up the new part-time role of town centre design associate in the housing, planning and regeneration team at London Borough of Sutton. She is helping to develop the council's ambitious growth programme for Sutton town centre, with a particular focus on high quality design and public realm.
– Tom Fox, an architect with experience working on projects across urban design and environmental activism. Tom is taking up a joint role shared between St Albans City and District Council and Dacorum Borough Council as principal planning officer. In this role he oversees major residential and employment developments across the two authorities, including a new enviro-tech enterprise zone.
– Jennifer Gutteridge, an urban planner with experience of working for Lambeth council, Croydon council, and Herzog & de Meuron Architects. She joins the new Royal Docks delivery team established by the GLA and LB Newham as a design advisor. Jen is tasked with working with the area's unique landscape and heritage to improve public realm around the Royal Docks, rethink the use of the water, and transform the quality of place.
– Rachel Hearn, an architect and experienced project manager who has worked in emerging and large studios, most recently at Stanton Williams, as well as client side and in academia. Rachel is taking up the role of principal urban design officer with the London Borough of Havering, where she is the main urban design lead including delivery of quality placemaking in the borough's two major regeneration areas: Romford town centre and Rainham/Beam Park.
– Gwenaël Jerrett, an architect with experience working in the UK and France across the residential, education and sports sectors, with a particular interest in housing design and policy. She joins the London Legacy Development Corporation as senior designer within the development directorate ensuring that high-quality design is consistently delivered across the organisation. Gwenaël is providing design advice on major planning applications, and client-side on LLDC developments with a focus on housing design, linking to the mayor's new housing targets and Good Growth agenda, and looking at new models of affordable housing.
– Hannah Lambert, an expert in strategic regeneration and design, with experience of advising on new public realm, masterplanning and civic buildings in towns and cities across the North of England, and delivering the legacy of the Olympic games in East London. Hannah is joining the regeneration and planning team in the London Borough of Newham as senior regeneration manager. In this role, she is working as part of a small team leading the Canning Town and Custom House estate regeneration programme. This is the first time that Newham have developed its own planning application for new homes on this scale.
– Lucia Cerrada Morato, an architect, urban designer and academic, with experience of working for Maccreanor Lavington Architects, and currently completing a PhD at the Bartlett School of Planning. She is joining London Borough of Tower Hamlets as high-density development project manager. Lucia is helping the council's place directorate develop best practice guidance for high-density development, testing current practice on a range of issues associated with high-density residential development.
– Sophie Palmer, an architect with a masters in urban design and planning. She has experience working at a range of scales for several award-winning architecture practices, most recently AHMM. Sophie is taking up the position of design & delivery coordinator at the London Borough of Bexley, where she is working within the regeneration and assets team to identify opportunities and solutions for new development in Bexley's growth areas.
– Sheeba Shetty, an urban designer-planner with experience in both the non-profit and public sectors who has previously worked at the state urban development department in Bangalore, India. Sheeba is joining TfL City Planning (the Urban Design Team) as assistant urban designer. Her role involves providing design input and advice on a range of major projects and schemes, from area planning documents to streetscape designs, as well as urban integration and local connectivity strategies.
– Adam Summerfield, experienced in urban design, placemaking and strategic planning, previously working as an associate at Fluid. Adam is joining Westminster City Council as a place shaping officer. The role focuses on developing a strategic place shaping strategy for Paddington, including identifying issues, coordinating development, establishing a broader vision for the place, and developing an action plan of smaller projects.
– Tom Sykes, an architect and tutor, with experience working on community and council-led housing schemes as an associate at Burd Haward Architects. Tom is joining the TfL property development team as projects design manager. His role involves setting up a design review process to ensure that the principles of Good Growth by Design are followed throughout all projects, from establishing the development concept through scheme development and critical decision making, and to champion design excellence.
Source: Public Practice