Communities secretary says government wants to learn how to deliver NIMBY-friendly homes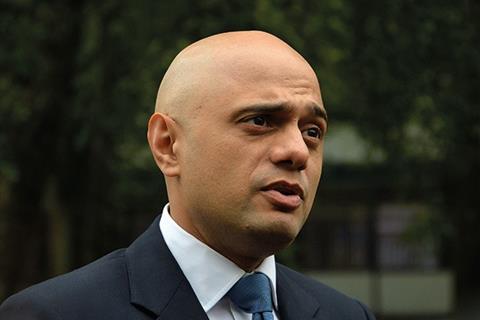 The government will hold a conference next spring on how to improve the design quality of homes.
It will look at best practice and ideas from around the world, said communities secretary Sajid Javid.
The government wants the thousands of new homes it is promising to build to be in keeping with local styles because it is concerned about the risk of NIMBYs blocking proposals.
"In the spring we will be working with the sector and with local government to host a national housing design conference," he said at the launch of the Federation of Master Builders' new report this week, Homes on Our High Streets: How to unlock residential development on our high streets.
"[The conference] will be a showcase for ideas, insights and best practice from across the country and across the world, kicking off a real debate about how we can raise the design bar for everyone."
He added: "Almost three-quarters of people say they would support the building of more homes in their area if they were well designed and in keeping with the local style. People don't like looking at identikit red-roofed boxes that could be basically anywhere in the country."
Javid also said he wanted to see more local firms get involved with the planned house-building boom. In last month's budget the chancellor pledged to build 300,000 homes every year from the mid-2020s.
"Ever since the recession, the market has been dominated by a handful of very large developers. It used to be the case that more than 60% of new homes were delivered by small firms. Today the figure is half that, and that's a tragedy."
Russell Pedley, director at housing architect Assael, welcomed the announcement as a step in the right direction.
He said: "Raising the design bar for all types of tenure needs political support. The government's conference initiative next spring can see a shift towards more collaboration in improving the quality of design for housing, winning support from local communities and addressing the lack of public trust in the homebuilding sector. Great design and consistent quality throughout the project are key to win over the NIMBY opposition and accelerate the rate of housebuilding at such a crucial time. Housing design must always convince through quality."