Colburn School site is next to architect's Walt Disney concert hall and $1bn flats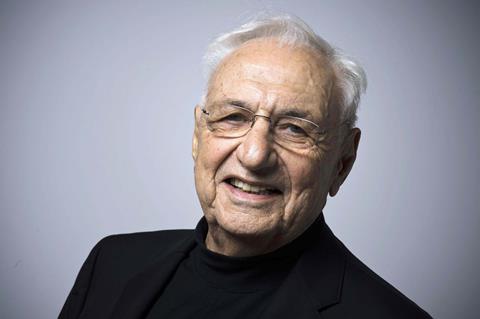 Frank Gehry has been appointed to design his third block of downtown Los Angeles in a row.
The architect has been chosen by the Colburn School of music to design an extension to its Bunker Hill campus.
The site is behind The Grand, the $1bn block of flats and leisure facilities which Gehry is designing, and across the road from his famous Walt Disney Concert Hall.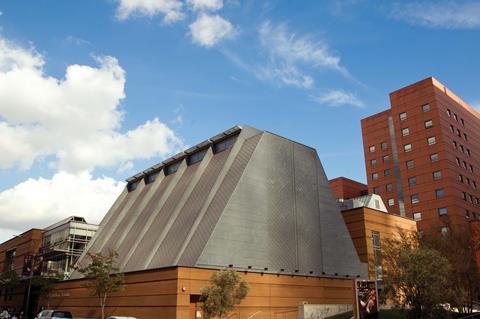 This stretch of LA's downtown is also home to Diller, Scofidio & Renfro's Broad art gallery and the MOCA by Arata Isozaki.
Colburn chief executive Sel Kardan said: "In selecting Frank Gehry for this ambitious project, we have chosen an architect with an extraordinary track record of designing educational and performance spaces, an unshakeable sense of public purpose, deep roots in Los Angeles, and a commitment to the young people of this region and young artists around the world."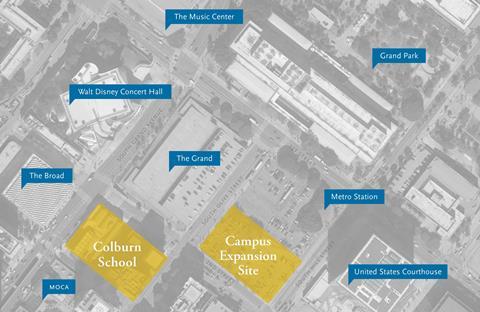 The 200,000sq ft campus expansion, on a site as big as the neighbouring school which was designed in 1998 by Hardy Holzman Pfeiffer Associates, will include a 1,100-seat concert hall, a 700-seat studio theatre and a 100-seat cabaret-style space.
It will be the first time Colburn has a hall suitable for full-size orchestra performances, a venue for its growing dance programme and for opera.
The expansion will also include classrooms, rehearsal space and housing. Students live on site.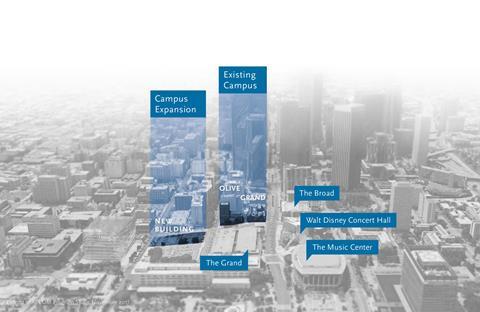 The architect is now starting work on the concept design.
Gehry said the expansion would play an important part in fulfilling a long-held dream to create a cultural district in downtown LA.
"The school is already an incredible asset and major player, and the expansion is a great opportunity to add breadth to this dream," he said.
"I am honoured to be chosen for this task, and I feel that it is an opportunity to further increase the school's relationship to other cultural venues like The Music Centre, Walt Disney Concert Hall, The Broad and MOCA.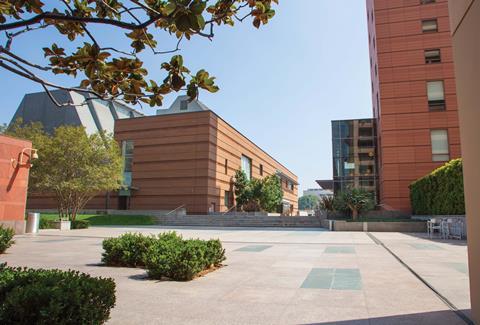 "The young musicians, dancers, and performing artists will add to the vitality and excitement of the existing cultural organisations.
"What we all dreamed about 20 years ago is now becoming within reach, and we will do our best to make it a proud addition."
Carol Colburn Grigor, daughter of the school's late founder, described Gehry's Walt Disney Concert Hall as "one of the most breath-taking buildings ever created for music performance".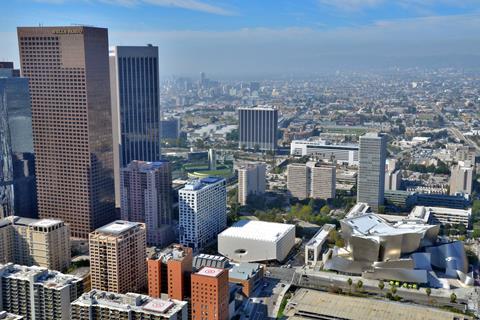 "I know Frank Gehry is the perfect architect to design our expansion," she added.
"When I look down Grand Avenue from the Colburn School to other institutions that mean so much to all of us, such as the LA Phil and the LA Opera, I know this is the perfect place to realise our dream."