Young architects targeted by RSUA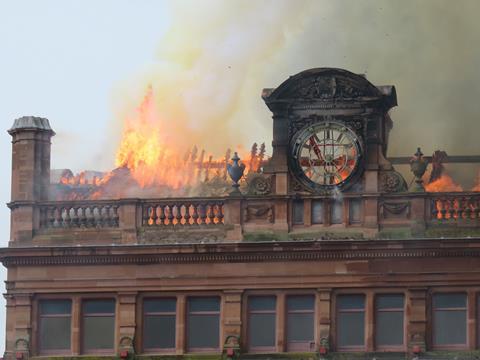 The Royal Society of Ulster Architects (RSUA) has launched a design competition for young architects to come up with ideas responding to the fire that devastated Belfast's famous Primark building.
The #MyBelfastIdeacompetition is looking for architects in the early stages of their careers to generate ideas for a temporary intervention to the built environment along Royal Avenue which will attract people to the surrounding area and benefit the city centre.
The deadline is October 12. The winner will be announced at the RSUA's annual Architecture Night on October 19.
The winner will get a trip to Paris for two worth £1,000.
The organisers said: "Both focused and time-limited, this competition explores what role architecture can play in helping to respond quickly to major events."
RSUA director, Ciarán Fox, said: "Architects want to support the recovery of Belfast and this competition will offer innovative approaches to the challenges facing Royal Avenue and the wider retail core.
"In securing the long-term future of the city centre as a retail and leisure destination, decision-makers have an opportunity to demonstrate fresh thinking and ambition. RSUA believes this competition will showcase the vision that architects bring to urban design."
At the same time the RSUA is seeking the public's views on what they want for the area and beyond via social media using #MyBelfastIdea.
The 115-year-old grade B1-listed Bank Buildings, designed by WJ Lynn, were gutted by fire earlier this month.
More information on the competition from www.rsua.org.uk