Applause as London Mayor announces 10-site pilot for affordable housing on public land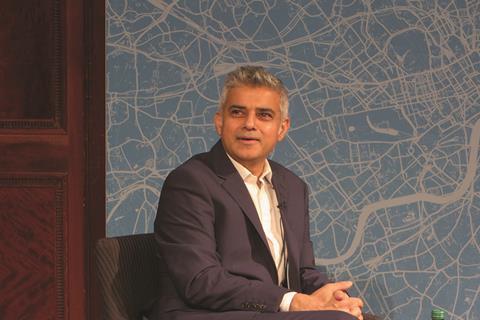 Mayor of London Sadiq Khan's plans to allocate small-scale sites in the capital for community-led housing have been welcomed by a non-profit group that supports people to develop their own housing solutions away from volume housebuilders.
Community Land Trust schemes – such as JTP Architects' St Clements project in Mile End, east London, and Architype's plans for 33 homes for the Rural Urban Synthesis Society in Ladywell, south east London – have provided residents' groups with a route into home ownership and architects with new streams of work.
In his latest announcement on affordable housing, Khan has said that two out of 10 small sites prioritised for new homes under a Transport for London land disposals programme will be allocated to CLTs.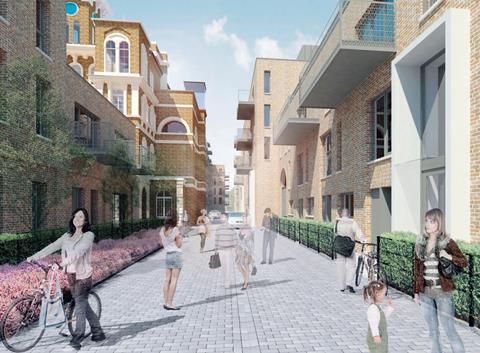 Catherine Harrington, director at umbrella body the National CLT Network, said the organisation was "delighted" that the London mayor had recognised the potential of the grassroots development model such trusts present.
"The increasing prices London is struggling with are tearing communities apart and seriously threatening the fabric of the city," she said.
"We're hopeful and excited about the future and the difference that CLTs can make to the market. We want to see a CLT in every community."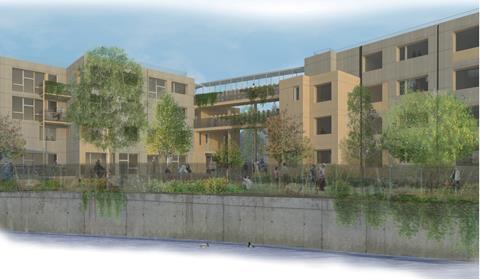 City Hall said Khan's "Small Sites, Small Builders" programme aimed to make plots of public land available to small and medium-sized builders and that the first batch ranged in capacity from two to 42 homes.
It said land at Cable Street, near the Shadwell DLR Station in Tower Hamlets, and a site at Christchurch Road in Lambeth, would both be earmarked for community-led projects and deliver units that were 100% affordable.
Khan said the capital's housing market had been over-reliant on large developers building the majority of new homes on large brownfield sites for too long.
"The number of small sites coming forward has halved in the last decade, and we have lost almost a third of all small and medium-sized homebuilders operating in the capital," he said.
The initial 10 plots of land will deliver 111 new homes, of which 68% will be affordable.