Full list of winners from BD's Architect of the Year Awards 2018
Carmody Groarke has won the BD's coveted Architect of the Year Award.
The architect was presented with the prestigious Schueco Gold Award by TV presenter Mark Durden-Smith at a ceremony at the Westminster Park Plaza Hotel in central London tonight.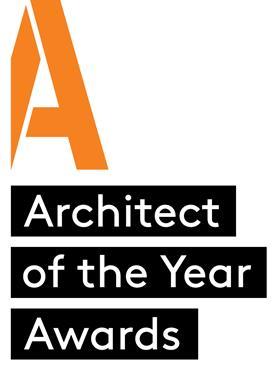 The practice was picked as overall winner by the judges after it also scooped the award for Individual House Architect of the Year. Its entry included three very different houses in London and an oak-lined lakeside pavilion in East Sussex.
BD editor and jury chairman Thomas Lane said: "Carmody Groarke came out at the top of an extremely tough category, individual house, with an exemplar body of work covering a wide range of housing types from refurbishment and new build to a tiny guest pavilion accessed via a 40m long tunnel.
"All these projects were handled with aplomb to turn what could be ordinary into special places for their owners which should stand the test of time."
The hotly contested Young Architect of the Year Award was scooped by Clancy Moore.
And Architectural Client of the Year went to the London Borough of Southwark for its work commissioning schools.
Lane said: "The design and delivery of education projects has to be one of the most cost constrained sectors going. Southwark has managed to break this mould by commissioning outstanding architecture for its primary school estate, an achievement made all the more impressive as they've been doing this for the past 20 years through good times and bad."
The night's other victors included previous Schueco Gold winners Haworth Tompkins, which this year won the Public Building category, and Cottrell & Vermeulen, which was honoured for its schools work.
The judging panel was led by BD editor Thomas Lane and included Jamie Fobert, Sarah Featherstone, Julia Park of Levitt Bernstein, Darryl Chen of Hawkins Brown, James Grimley of Reiach & Hall, engineer Chris Wise, developer Martyn Evans and Tim Bowder-Ridger of Conran, along with BD's buildings critic, the architect Ike Ijeh.
The full list of winners
Schueco Gold Award
Winner: Carmody Groarke
Individual house
Winner: Carmody Groarke
Sustainability
Winner: Studio Bark
Highly commended: Waugh Thistleton
Infrastructure
Winner: what if: projects
Masterplanning and public realm
Winner: Levitt Bernstein
Office
Winner: Piercy & Company
Education (nursery to 6th form)
Winner: Cottrell and Vermeulen
Highly commended: Maccreanor Lavington
Education (higher)
Winner: Sheppard Robson
Interior architect
Winner: Universal Design Studio
Public building
Winner: Haworth Tompkins
Housing
Winner: pH+
Refurbishment
Winner: Tsuruta Architects
Retail & leisure
Winner: Soda
Small project architect
Winner: Group Ginger
Young Architect of the Year (YAYA)
Winner: Clancy Moore Architects
Special mention: Richard Bell Architecture
Architectural Client of the Year
Winner: London Borough of Southwark
Read all the shortlists here.