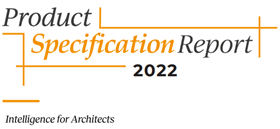 What challenges are facing architects today when it comes to product specification? And what can manufacturers do to help? Building Design spoke to over 300 architects to find out, including Chris Jarvis from Sheppard Robson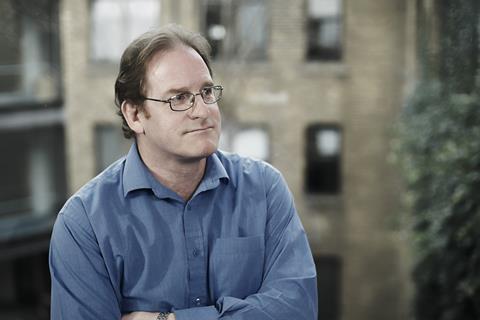 With projects ranging from laboratories to offices, Sheppard Robson is shaping the modern workplace, and working across such sectors as education, housing and healthcare. As it looks to deliver more sustainably, the practice is transferring some experience and materials across sectors, supported by a central in-house technical and specification-writing team headed by technical director Chris Jarvis.
What are the issues currently impacting on specification and how are these changing?
In the initial stages of the pandemic we found a lot of manufacturers were struggling to provide architects with the technical support required. For performance-based specifications, we always want information from manufacturers and suppliers, but for prescriptive specifications it is absolutely essential that we get the manufacturer's or supplier's buy-in for the use of their products or systems in that particular location fixed in that particular way. So we are heavily dependent on them.
In the pandemic people were on furlough or working from home, understandably, and we struggled to get hold of technical support. In the main, things have been improving, but there are some manufacturers or system providers who are struggling to provide the pre-pandemic level of support.
For some it may be a post-pandemic hangover; some say they are flooded with enquiries but many are wary after the Grenfell fire of providing advice that isn't couched in caveats and disclaimers that can render it meaningless. I understand some nervousness, but we've got to get around this or it's a massive roadblock in being able to confidently specify materials.
Are any design trends having an impact - if so, what?
Most significant is modern methods of construction (MMC). New MMCs are evolving, but the means of testing hasn't changed and in many instances is wholly inappropriate for them.
How are you responding to these challenges?
We're responding in various ways. With CLT we're working with consultants with a lot of experience in those methods of construction. We have developed roadmaps to compliance with them, which require very early consultation with clients, building control, building warranty providers and even building insurers.
"There's a lack of adequate testing for some products and materials. We now have to be so careful. If products don't have exactly the right test, we have to ask if we can use them, or who will take responsibility."
Where do you turn for information on product specification issues?
We rely on manufacturers, third-party accreditation bodies like the British Board of Agrément, trade associations like Timber Research and Development Association (TRADA) and the Building Control Alliance, which have produced guidance. But, in the aftermath of Grenfell, we've found many organisations have either withdrawn or added caveats to their advice.
What are the issues or topics where specification knowledge is lacking?
There's a lack of adequate testing for some products and materials. We now have to be so careful.
If products don't have exactly the right test, we have to ask if we can use them, or who will take responsibility. Certification can be confusing – the presentation of certificates for some products and the field of application are not always clear.
Also, in making progress towards net zero, we find there are a lot of different carbon footprint calculators out there. Until there's an industry standard for this, there will continue to be a significant margin of difference.
What product developments would you like to see to ease some of these challenges?
I would like to see an agreed common method of presenting the certification of products – whatever is being certified – ideally on a single sheet of A4 paper.
Postscript
Request a comprehensive breakdown of the data that has been released in Building Design's Product Specification Report 2022 here.