After more than three decades of independence, Weston Williamson + Partners sold a majority stake to engineering giant Egis last year. Daniel Gayne caught up with co-founder Chris Williamson in Cannes last month to find out how things are going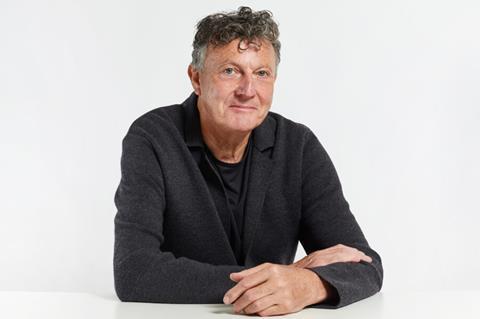 It is 25°C and the sun is shining outside in Cannes, but Chris Williamson is providing a particularly English strain of gloom. The Weston Williamson + Partners (WW+P) co-founder is attending MIPIM for the launch of the Egis Group's Architecture Line, which has brought the firm into closer collaboration with its architectural stablemates under the global engineering consultancy that bought the infrastructure specialist just over a year ago.
It is a big change for the architect after decades of independence and initially he seems excited about the international opportunities that this new chapter of his professional life offers.
It is when the conversation turns back to Williamson's native Britain that a note of frustration appears in his gentle East Midlands brogue. Building Design is meeting the architect in the south of France in March and the long-rumoured cuts to HS2 have recently been made public and are fresh in everyone's memory. Williamson is keen to vent his frustration.
"Obviously you can't do everything the whole time, the economy is not in a good place, and you can't keep borrowing money," he admits. "But I think there needs to be a plan for infrastructure and it is a pity when we think there is a plan and there is not".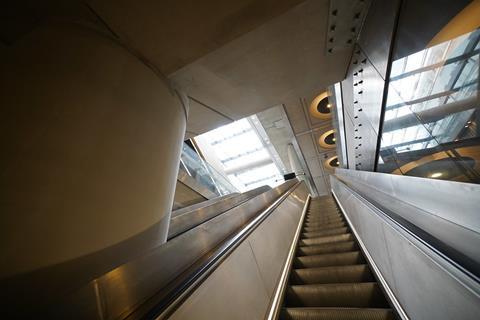 If you have travelled using a major piece of London rail infrastructure built in the past few decades, then there is a decent chance you are familiar with WW+P's work. Williamson's partnership with Andrew Weston was borne out of a shared interest in sustainability amid the energy crisis of the 1970s and a "lazy tutor" at Leicester School of Architecture who first put the pair together when assigning group work alphabetically.
After school, he went to work at Michael Hopkins, with Weston heading to Richard Rogers. But the duo continued entering competitions together and, after some successes, set up the firm together in 1985.
>> Also read: The Elizabeth line: a welcome civic legacy designed to last 120 years
Sustainability had not become the buzzword it is today, but the practice seized on transport projects as an area where they could have an environmental impact while working on big, exciting projects.
"We really liked that sustainability aspect of getting people out of their cars onto public transport," recalls Williamson. The firm's big break came in 1992 when it won the project to design the Jubilee Line extension station at London Bridge and it built on that success to make itself one of the go-to designers for station architecture.
In recent years it has worked on extensions to the Docklands Light Rail, the new overground station at Barking Riverside and two big Elizabeth line stations at Paddington and Woolwich.
Ben Flatman, architectural editor at Building Design, described the massive glass canopy which the firm designed over the escalators at Paddington as "one of the more dramatic moments" along the line and "one of the most self-consciously civic interventions within the wider urban context".
WW+P is currently fulfilling a contract to design bridges and viaducts around Birmingham for HS2. While the firm has worked on everything from church halls to science projects, transport and residential remain the dominant source of business.
"We have never got the repeat business from those other projects that we got from transport," Williamson says.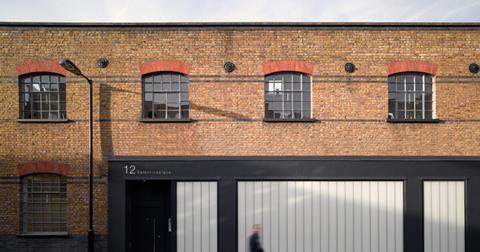 The firm has long since finished its Elizabeth line work and Williamson fears the industry has repeated the mistakes of the past in failing to tee up a successor to the project.
"After we finished the Jubilee line, a lot of the engineers we worked with went abroad," he says. "That helped us because they asked us to work with them abroad. "But, when it came to doing Crossrail, everybody had left the country because there was no more work."
Part of the problem, in Williamson's view, is the government's over-fixation on the levelling up agenda. Having grown up in Derbyshire, he is keen to stress that he is "passionate" about investment in the left behind communities that have become a focus of contemporary politicking. But the perceived need to be "spreading the money" is holding back investment in viable projects in the capital, he says.
The last major UK project they sought was the Bakerloo line extension, which they bid for before the pandemic. "Three years later nothing has happened because the government is spending money on the levelling up agenda and does not want to spend money in the capital, even though the business case is fantastic," he says with exasperation.
The same could be said of the case for Crossrail Two, the proposed north-south line which will potentially run across London and link Surrey and Hertfordshire.
He also expresses some scepticism about the benefits of the government's approach to procurement on major projects, which sees firms having to bid again for schemes it has designed after parliamentary approval has been given. WW+P has come out on both sides of this battle in the past.
With Mott MacDonald, it designed the parliamentary approval scheme for the HS2 station at Old Oak Common but lost the re-tender to WSP. On Crossrail, they lost both Farringdon and Whitechapel stations, having done the parliamentary approval designs, but won Paddington and Woolwich.
"The government think they are getting value for money by re-tendering it," he says. "It is hard to prove one way or another if it's true, but you lose a lot of knowledge, and it makes it pretty nerve-wracking running an architectural business."
Williamson's message to the government on infrastructure is clear: Provide a regular and certain pipeline of infrastructure work to the industry and it will build skills and deliver value for the public.
"Everybody benefits," he says. "Although the Elizabeth line was late, it has got incredibly good reviews. Because people love it, they forgive the fact it is two years late.
"It is not a magic money tree, but investment in infrastructure does generate wealth to the economy and that has been proved time and time again. That is why lots of other countries are doing it."
"Other countries" is where a lot of the firm's work is now. Its design for the renewal of Circular Quay in Sydney, Australia, was recently picked for development by the government of New South Wales and the firm is also working on a major trans-national rail project in the Middle East.
The firm has always had a global presence, with offices in Sydney, Melbourne and Toronto, but Williamson says the Egis takeover has opened new doors for them. WW+P is one of several architects purchased by the French engineering giant in recent years, along with San Francisco leisure specialists SB Architects, Hong Kong and Edinburgh-based 10 Design and the MIddle East's U+A.
Egis has purchased two addresses around WW+P's headquarters at 12 Valentine Place, just behind the Old Vic theatre in Waterloo, and moved its stablemate in.
The idea is to create a collaborative London campus where the different specialists can feed off each other. "It is a very interesting model that they are buying like-minded but specialist architects to feed into everything that makes the city work," says Williamson.
"We have had a few get-togethers, joint presentations to get to know each other. For me, at the age of 66, it is a new lease of life. Although I have really enjoyed growing the practice from two people to 200, it is now an opportunity to do different things."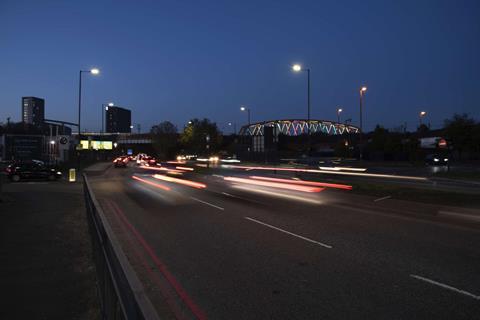 The UK government is not the only British institution that draws Williamson's ire. Though he was recently the international vice-president of the RIBA, his description of it makes it sound like a declining institution dining out on its historic reputation.
"Architects in Korea and Brazil and Japan are crying out for cooperation with the RIBA because they think – entirely incorrectly – that it does lifelong learning incredibly well," he says. "You could attract a lot fo people as members around the world if it was seen more as a qualification. People in our office don't want to join the RIBA because they see it as a Victorian members' club".
His pitch to the organisation is that, instead of having to complete 35 hours of CPD – "where you get somebody come into the office to talk about double glazing", he says dismissively – members would have to do online learning and complete tests to demonstrate actual understanding. He says his ideas have been received positively within the institution but not acted upon. He blames the RIBA's inertia on the separation between the government and civil service within the body.
"Everybody goes there and tries their best but, because of the way it is set up, nothing ever changes," he says. "You have got a civil service that runs it and the government that comes in and changes, but the civil service keeps on doing the same thing.
"There needs to be much more unity between the two, a 20-year plan which has the buy-in of everybody that works there."