Monument must be visible to Eurostar passengers
Paris Architecture School has launched an ideas competition for a memorial commemorating Brexit.
It will stand at either or both entrances to the Channel Tunnel and must be visible to Eurostar passengers.
The organisers describe the tunnel as an important example of European co-operation which "emerged from a political ideologue" that is now almost impossible to imagine.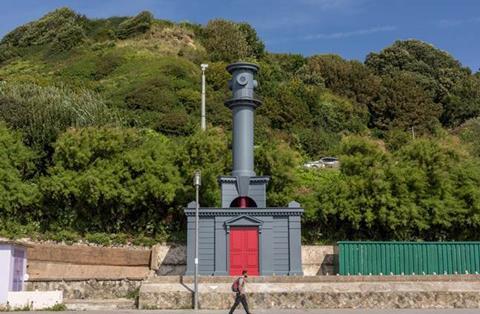 The competition brief is for a monument, architectural structure or piece of public art exploring the themes of lost European co-operation.
The contest is intended to provoke debate but the winning design could be built if the landowner agrees and construction costs fall within the school's £20,000 budget. If not, it will be built at the school in Paris, where all the entries will be exhibited next September.
The organisers warn that participants should be "fully aware of the implications" of their proposal because the issues raised could be "highly political and even emotive".
The judges will be assessing the entries for visibility at speed, buildability, communication of message and monumentality.
Site selection at Folkestone and/or Coquelles is open to entrants but cannot include land owned by Eurotunnel or the French or British states. Antony Gormley's Angel of the North is given as an example of an "architectural object" beside transport infrastructure that became a landmark.
There are no restrictions on materials, size, form or longevity. Submission deadline is January 26.
The winner will receive a £500 honorarium.
More details here.