But staff numbers fall further and non-Europe income dips 7%
Global architecture business Benoy has reported a 5% boost in profit before tax for 2016, compared with its figures for the previous year, amid surging UK turnover.
Its just-published annual accounts show pre-tax profit increased from £5.9m to £6.2m against an increase in global turnover of less than half of one per cent, from £48.0m to £48.2m.
While the figures represent a bounce-back of sorts from 2015's results, which saw profits fall by almost one-third, Benoy's headcount has continued to contract.
From 2014-2015 staff numbers reduced by close-on 10%, from 561 to 508. According to its 2016 annual report, employee numbers fell by a further 9% to 461, but the practice said the report figure did not reflect active UK recruitment that had brought numbers back above 500.
Staff costs – including wages, pensions, and welfare contributions – dropped from £28.0m in 2015 to £26.2m, the figures showed.
Benoy has 11 studios across the globe, with a strong Middle East and east Asian presence. It has bases in London, Abu Dhabi, Manama, Singapore, Shanghai, Hong Kong, Newark, Dubai, Mumbai, Kuala Lumpur and Beijing.
The broadly flat global turnover depicted in the accounts masks a more varied regional breakdown.
According to the financial report, UK turnover increased by 74% from £3.5m in 2015 to £6.1m in 2016, while turnover related to the rest of Europe increased 8% from £3.7m to £4.0m.
However, the business' turnover from operations across the rest of the world – by far the biggest chunk of income – dipped by 7% from £40.8m to £38.1m.
Benoy said there was "no doubt" 2016 had brought uncertainty to many markets and that the firm had been exposed to "changing and indeed challenging market conditions".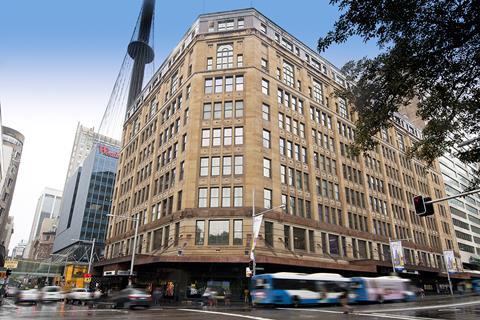 Company chairman Graham Cartledge said 2016 had been a year of investment for the firm, including the acquisition of London-based graphic design company Holmes Wood and the adoption of a new global IT platform.
"With an emphasis on evolution, Benoy also prioritised investment in new service areas with the reinforcement of its creative digital team, and their offering of virtual reality and app-based services," he said.
Earlier this year – but after the reporting period Benoy's accounts relate to – the firm confirmed its appointment to the commercial masterplanning team for the expansion of Heathrow Airport, under the leadership of Grimshaw.
It is also working on designs for the expansion of Manchester Airport's Terminal 2, and the Sanya Eyot resort development in southern China.
In April, it was appointed to design the the redevelopment of the flagship David Jones department store in Sydney.