Latest accounts show UK and Europe contraction as rest-of-world turnover accelerates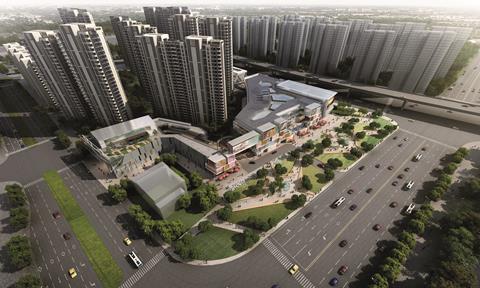 Global architecture and design firm Benoy has reported a 12.7% drop in pre-tax profit and a 10.2% dip in headcount despite a rise in global turnover.
Just-published accounts for 2018 say the Nottinghamshire-headquartered business, run by father-and-son team Graham and Tom Cartledge, saw profit drop from £5.5m in 2017 to £4.8m in the year to December 31, while turnover rose 5.4% from £49.7m to £52.4m.
The accounts said staff numbers at the business – which has studios in London, Singapore, Hong Kong, Beijing, Shanghai, Dubai and Los Angeles, among others – had dropped from 489 to 430 over the same period.
A spokeswoman for the practice refused to be drawn on details of the shrinking staff numbers but did reference Brexit and changing market conditions in the UK as well as the completion of major projects in relation to an "adjustment" at the London studio. This was offset by expansion elsewhere, she said.
A breakdown of the turnover figures showed a 22.0% contraction in UK revenue to £8.1m and a 23% contraction in mainland Europe turnover to £3.3m, while rest-of-the-world revenue was up 17.5% to £41.0m.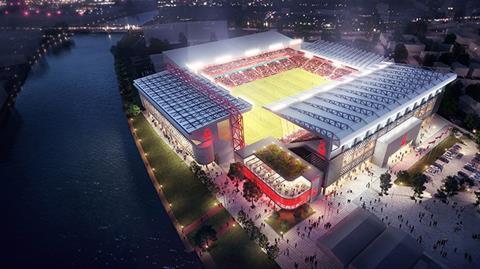 In an accompanying statement, company chairman Graham Cartledge said Benoy's latest results were a "strong set" and that the business' turnover boost had allowed it to invest in its IT infrastructure and in strengthening its south-east Asian presence via the Singapore office.
Graham added that the business had added "landscaping capability" to the portfolio of its Handley House parent company with the creation of a subsidiary called Uncommon Land.
"This now allows us to offer a range of solutions from design solutions for the built environment to wayfinding, graphic design and landscape," he said.
"The businesses remain agile, enabling them to take advantage of opportunities, numerous collaborations and further expansion, and looks forward to continuing to deliver world-class projects designed by exceptionally talented staff in 2019 and beyond."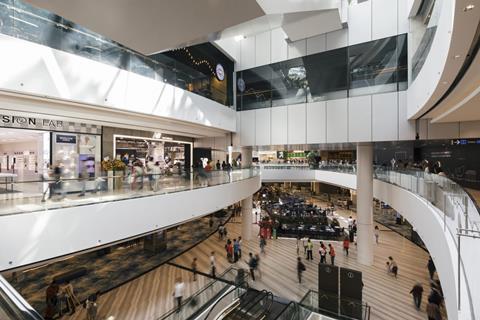 The report detailed that Benoy's shareholder dividends increased six-fold between 2017 and last year, rising from £2m to £13m – representing an increase from £80 to £520 a share.
BD asked Benoy what proportion of the firm's headcount reduction had been borne by the business' UK and mainland Europe operations, and whether redundancies had been part of the picture.
It did not answer the questions, but a statement from Handley House said the group continually assessed market needs and adapted to make sure it stayed responsive and commercially focused.
"With over 80% of the combined group turnover outside the UK, the overall global markets go a long way in determining our performance," it said.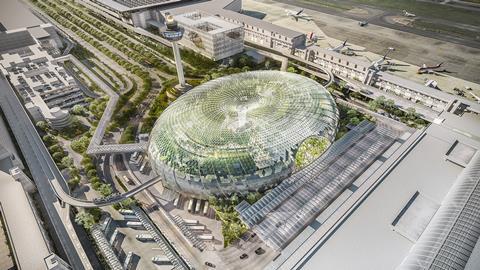 "Whilst we have no control over the political and financial uncertainties around the world, we can control our reaction to disruption and manage our operations in a way that extracts maximum opportunity.
"We can do this by focusing on agility and efficiency; clients' needs; and our people.
"In early 2018, in response to the combined effects of delivering two UK contracts and an increased volume of shorter concept and schematic projects, we took the decision to adjust the Benoy UK studios which was offset with overseas recruitment and the establishment of a sister business, Uncommon Land.
"Today, the UK market remains challenging, with the shifting landscape in customer-focused design and uncertainties over Brexit. That said, we are taking advantage of opportunities in other sectors such as aviation and as a result, we do not expect any changes to our current staffing levels for the remainder of 2019."
In April, Benoy's 137,000sq m Jewel retail hub at Singapore's Changi Airport opened to the public. The firm was responsible for the interior of the project.
In the UK, Benoy is working on proposals for the expansion of Championship football club Nottingham Forest's City Stadium, while its 70,000sq m Victoria Square mixed-use redevelopment scheme in Woking is currently under construction.