Tigg & Coll designs homes to replace combined substation and toilet block
Tigg & Coll has submitted plans to convert a disused electricity substation in Stratford into three flats.
The single-storey building on Crownfield Road currently also contains public toilets.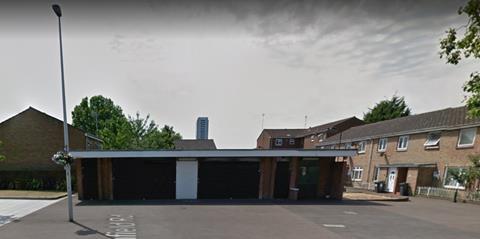 The scheme would provide a two- and three-storey building with a ground-floor retail unit with flats above. One will have two bedrooms and the others will be one-beds. All will have recessed balconies.
The ground and first floors will use light-toned multi-buff brick, while the upper floors will be clad with perforated metal wrapping round the eaves and on to the roof.
Director David Tigg said: "The most challenging aspect of this project is the irregular site boundary and public exposure on almost all aspects.
"The proposed development maximises available area on the constrained site through thoughtful and considered massing that creates balanced public/private divisions.
"Overlooking is avoided, good quality light is maintained and any adverse impact on the existing adjoining occupiers is mitigated."