Tulse Hill flats to be built next to station and busy junction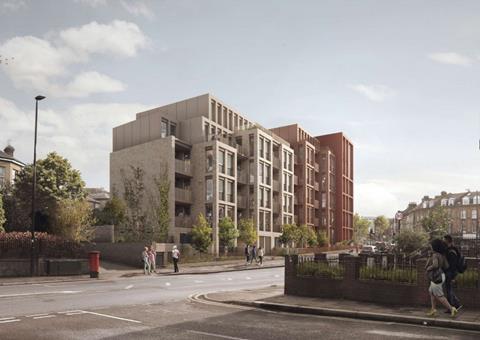 Tigg & Coll has been given the green light for a 43-home scheme on a busy junction in south London.
Lambeth council gave the thumbs up to the scheme which will include 17 affordable homes and will be built on a corner plot close to Tulse Hill station for developer Holland Park Estates.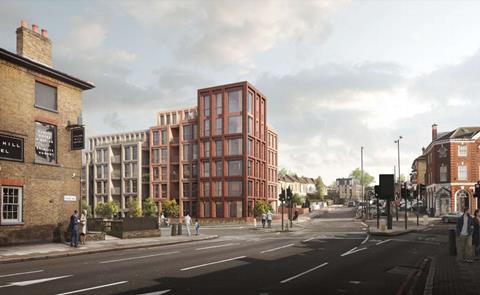 The site comes with its challenges, with the architect admitting that "careful consideration" has been needed to limit the impact of traffic noise and pollution at the important crossroads after a noise impact assessment found the site to have a "medium to high risk".
The scheme will require the demolition of two un-listed houses, one of which contains a commercial unit on the ground floor with a car wash. Both houses are in a "very poor condition" according to the practice.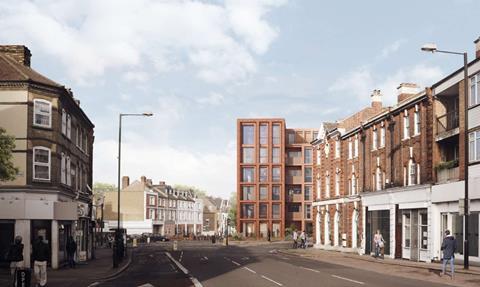 The brick-clad development consists of two linked blocks split across one to seven storeys, and will include solar panels installed on the roofs.
It will include floor to ceiling windows in all units, although the windows on the rear facades have been covered with fritting and perforated metal screens to prevent overlooking.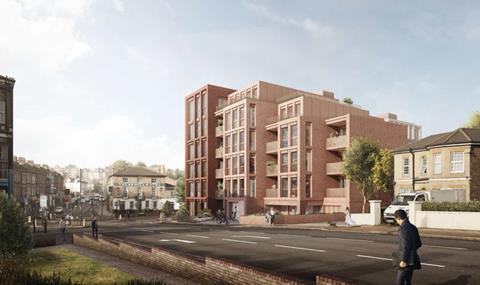 The practice was shortlisted for Building Design's 2019 Young Architect of the Year Award.