22-storey scheme will join RSHP project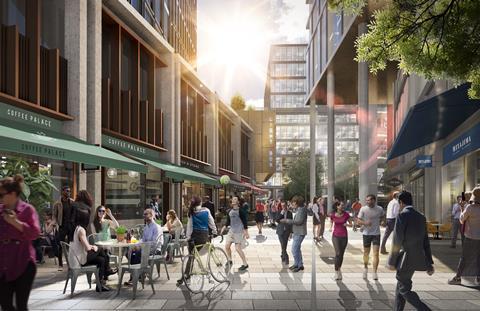 Arney Fender Katsalidis has won planning for a 22-storey commercial building at the International Quarter London development in Stratford.
Planners at the London Legacy Development Corporation resolved to approve plans for the building which will provide 350,000sq ft of new workspace on the edge of the Queen Elizabeth Olympic Park.
It will also include public communal spaces, ground-floor retail and first-floor leisure space.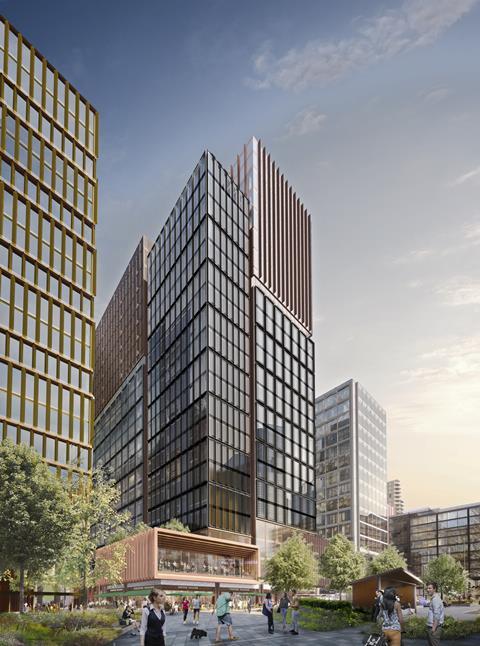 The International Quarter is a £2.4bn joint venture development between Lendlease and London and Continental Railways.
Earle Arney, chief executive at Arney Fender Katsalidis, said: "Our design for S4 is inspired by Stratford's industrial heyday and associated railway architecture, while also respecting the significant buildings by RSHP that already exist on the campus.
"The new building creates a link from the site's heritage while also setting the scene for future buildings that will join this vibrant new quarter. Our design will be a robust and seemingly weathered addition to Stratford enabling these visual 'threads' to connect past and future.
"From the design competition stage, we have focused on creating an active and permeable ground level that creates a 'sticky place' encouraging people to dwell and linger. The office lobby challenges the tradition notion of stuffy corporate identity and is complemented by 'third spaces' to further enhance the attraction of the building to both office workers and the wider community."