Manchester practice to reveal New Den plans next month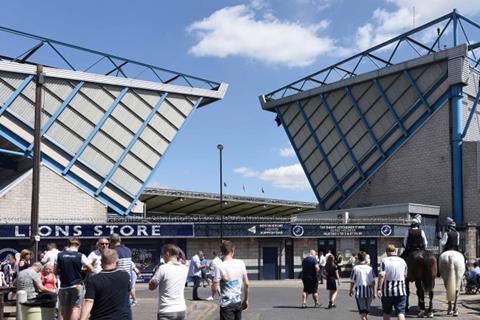 Millwall Football Club has appointed Manchester-based architect AFL to expand the capacity of its New Den stadium in Bermondsey, south-east London.
The Championship club has not yet released any details of its proposals but expects to do this next month.
"It's in the very early stages," said a spokeswoman for AFL. "There are some initial ideas which have been in the works for some time, but [the club] is being purposefully vague at this stage."
The full plans will be put out for public consultation sometime in August this year, she said.
The all-seater New Den (pictured) currently holds just over 20,000 fans.
Founded in 1885, Millwall moved to the stadium from its previous home, called simply "the Den", in 1993.
Last year the club fought off attempts by Lewisham council to compulsorily purchase land around the New Den which Millwall claimed would have resulted in it having to find a new home.
In May AFL, which is working with Fosters & Partners on Qatar's main stadium for the FIFA World Cup in 2022, revealed it was working with the Turkish football authorities as they sought to secure the country's role as hosts for the European Championships in 2024.