Westminster rejects hotel-to-resi proposals over lack of affordable housing
Brimelow McSweeney Architects-penned proposals to convert a grade II-listed west London hotel into flats have been refused by planners because the scheme contained no affordable housing.
Westminster City Council's planning lead said the decision was evidence of the authority's new tough stance on proposals that failed to meet its 30% affordable housing target.
The Brimelow McSweeney scheme, drawn up for client Leeds Property, would have converted the Holiday Villa hotel in affluent Bayswater into 32 flats.
As part of the project, the property – originally five townhouses built in the mid-19th century – would be given a new mansard roof, along with some alterations to its rear windows and internal reconfiguration.
Councillors on Westminster's Planning Committee were advised that while the conversion proposals were considered acceptable in principle, the market-rate-only housing provision was not.
Officers said that the development needed to create at least 11 affordable homes, or offer a contribution towards offsite housing in the region of £4.5m to meet council policy.
A report to Tuesday night's meeting said the developer had initially said the scheme would not be viable if a contribution towards offsite affordable housing was required, but subsequently offered a contribution of £381,505.
Property website Zoopla says the average value of homes in Leinster Gardens, where the Holiday Villa hotel is located, is £1.27m. One three-bedroom flat has an estimated value of £3.6m; one house is vauled in excess of £5m.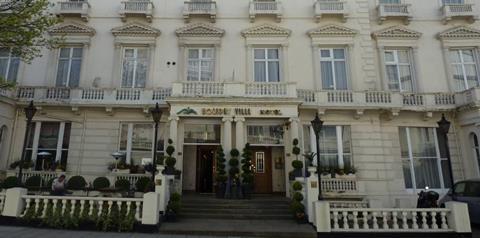 Westminster's cabinet member for planning and public realm Daniel Astaire said the authority was looking to deliver 1,850 new affordable homes by 2023 and the refusal was in line with the strict policy stance being taken to hit the target.
"This decision should serve as a warning to developers that the council means business when it comes to affordable housing," he said.
"We have set out a challenge for developers and it's important that the industry takes our new tougher approach seriously. The message is clear: new housing development in the city must provide the appropriate amount affordable housing on site.
"We understand the development community faces its own challenges but we must work together to find creative solutions to the housing shortage. The council has a policy in place and we are sticking to it. If you want to build in Westminster, affordable housing is a priority."