Draft planning policy would place 150sq m limit on almost all new homes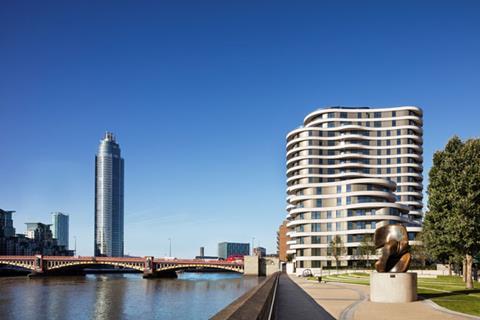 Westminser city council wants to limit the size of new-build homes to counteract pressure on land from super-rich buyers commissioning mansions, it has emerged.
The authority's new draft planning document – dubbed City Plan 2019-2040 – also seeks to prioritise the provision of "affordable housing" for middle-income families, which the city describes as priced out of the market at present.
However the limit on super-sized new homes is likely to spark a bigger response from the architecture and design profession – both from those at risk from losing work and others who will view it as a largely political gesture from a Conservative authority.
The draft City Plan said the upper limit of 150 sq m for any new home had been created in recognition that "Westminster's position in the global housing market can create demand for super-size properties which underoptimise development of Westminster's scarce land resource".
It said the limit was 12 sq m above the highest minimum standard in the Nationally Described Space Standards and 50% higher than the average size of a private market tenure home in Westminster.
"It will still enable generously sized homes to be developed to meet [demand] from the prime market, but balances that against the other, more strategic housing need of the city," the document said.
The proposed guidance said that the 150 sq m upper limit would not apply where a converted purpose-built home was being returned to a single family dwelling, or when a larger home size was necessary to "protect a heritage asset".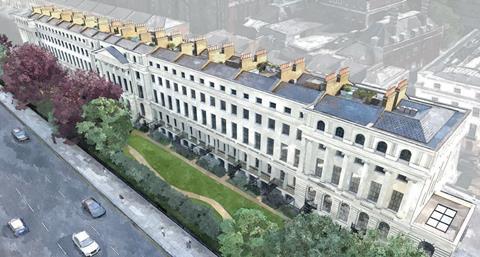 Earlier this year, Westminster's planning committee told one developer to rethink their proposals to convert part of York Terrace East, in Regent's Park, back to residential use arguing that architect PDP London's design would contain fewer homes than the 18 the building originally had.
The city pointedly described the properties as "oligarch mansions" set for multimillion-pound pricetags, and said that four of the 13 properties would be "almost nine times bigger than a normal six-bedroom home". PDP London's design work was not criticised.
Elsewhere in the draft City Plan, Westminster sets out an "ambition" to build 1,495 new homes a year of which 35% would be affordable. It said that it wanted six out of 10 of any new affordable homes to be available to "middle-income families", suggesting they would be available at for a discount of at least 20% from market rates, but not at social-rent levels.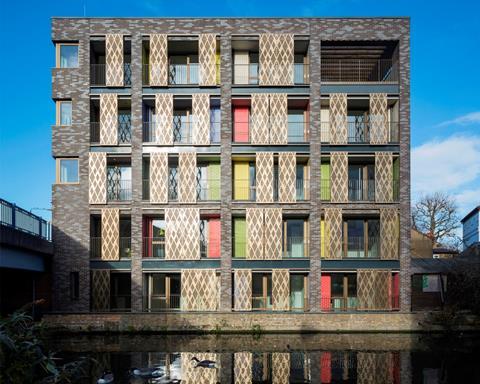 Cabinet Member for planning and public realm Richard Beddoe said the city was "proud" that one-quarter of its homes were social housing. But he said the change of emphasis towards intermediate homes was a recognition that Westminster had to provide places for a cross-section of the community to live, not only the richest and poorest.
"We're determined to create homes for our residents, especially average earners and middle-income families," he said.
"We've laid down the gauntlet for developers by introducing less restrictive rules. Now they need to do their bit and provide the homes for the working families who keep our city moving.
"Providing social housing remains a priority but the lack of intermediate homes must be addressed."
The City Plan also sets a target of creating enough employment space to support an additional 75,000 jobs by 2041, which the document said could equate to a need for an extra 850,000 sq m of office stock. However it accepted that changes in working patterns and the potential to use existing stock more efficiently made it hard to predict precisely how much new-build would be required.
Additionally, the plan contains one-and-a-third pages of guidance on basement development.