BD's new BIM Taskforce will help architects navigate the complex landscape of technology, protocols and government requirements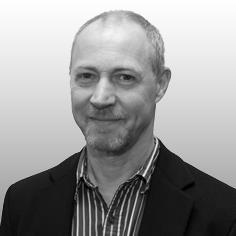 Like it or not, building information modeling (BIM) will change the way most architects work within the next three years.
The latest NBS BIM survey, launched this week, reveals that 95% of construction professionals are now aware of BIM and usage among those professionals will jump from 54% to 93% within three years.
Ignore this trend at your peril. BIM will be mandatory on central government projects from 2016 and contractors, who particularly benefit from BIM, are beginning to insist their consultants — including architects — work with BIM too. This trend can only accelerate as councils follow in the footsteps of central government and competitive pressure forces smaller contractors to adopt BIM. Many of those contractors will insist their supply chains use BIM too.
There are many reasons why architects should proactively adopt BIM now. Working in 3D is more appropriate to a spatial discipline than 2D. Visualisations can be easily created and will help clients and planners more fully appreciate architectural concepts. Concept designs can be quickly analysed for energy performance and inform design development. Sharing 3D models with structural and services engineers should simplify the design process. BIM should make the design and construction process more efficient and predictable and help architects remain competitive in a tough market.
Understandably many architects are put off BIM adoption because of the capital costs, complex technology issues and the culture change needed to maximise the benefits. This is why we have launched BD's BIM Taskforce, a panel of experts to help you understand the benefits and navigate the complex landscape of technology, collaboration, protocols and government requirements.
Our experts will also look at the relationship between BIM and the design process and what BIM adoption means for small and medium-sized practices.
We have created a dedicated BIM area on bdonline where you can quickly identify the issues you are interested in, comment and ask questions to be answered by our experts and experienced users.
The BD BIM Taskforce places architects at the heart of the BIM debate.
Thomas Lane, BD editor
BD's BIM Taskforce
Our panel of industry experts will be writing regularly on every aspect of BIM – and answering your questions – under seven broad themes:
News / Design / BIM in action / Teamwork / Technology & process / Small practice / Future BIM
Over the next week we will introduce you to:
David Shepherd from HOK
Willem Kok from Rogers Stirk Harbour & Partners
Kate Fletcher from Arup Associates
Russell Curtis from RCKa
David Miller from David Miller Architects
Martin Wing from Shepherd Construction
Johnathan Munkley from Niven Architects
Mohamad Kassem from Teesside University
Sam Collard from Ryder Architecture
The home of BD's BIM Taskforce is www.bdonline.co.uk/BIM
BIM SHOW LIVE
To find out more about the benefits and practical application of BIM visit the BIM Show Live, which is being held at Manchester Central 23 - 24 April. To find out more go to www.bimshowlive.co.uk