Commonwealth figures prompt particular concern for rapidly urbanising nations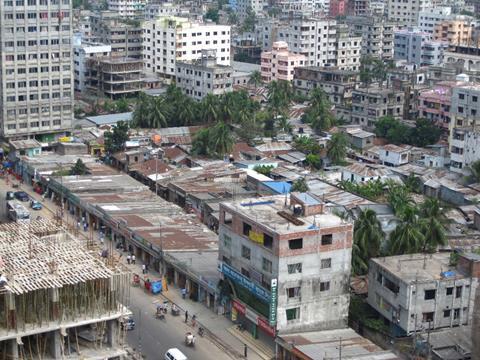 A shortage of architects and a lack of recognition for the profession could have dire consequences for some of the world's poorest but most rapidly developing nations, according to a new report.
The Commonwealth Association of Architects asked professional bodies across the 53-nation grouping of former British Empire states to give a breakdown of the headcount of building design professionals and compared the figures with population and urbanisation rates.
It said almost 90% of the world's predicted 2.5bn population increase by 2050 was forecast to be in Asia and Africa – the location of a large number of Commonwealth countries. However, countries with the fastest rate of urban growth had the lowest proportion of architects among their populations.
Figures showed that in the UK there is one architect for every 1,720 people, while Australia is not far behind with a 1:1,880 ratio.
However Uganda, which has a projected annual urban growth rate of 5.3% – far outstripping the UK's 0.82% and Australia's 1.37% – has just 178 registered architects, which breaks down to one for every 250,000 people.
Bangladesh is urbanising at an annual rate of 3.19% while Ghana's rate is 3.07%. Both have only one architect for every 50,000 people, according to the figures.
The CAA said that comparing proportional architect headcounts in mature economies with those of growing nations was not necessarily appropriate. But it created a metric for identifying the shortfall in developing nations that suggested Uganda needed an additional 3,443 architects, Bangladesh 22,850, and Ghana 6,532.
Using the metric, Pakistan was said to have the largest architect shortfall, of 28,778.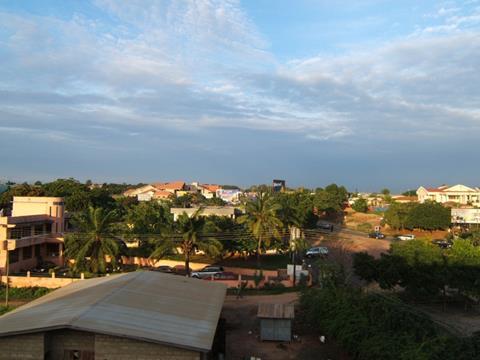 The report, Planning for rapid urbanisation: Survey of the architectural profession in the Commonwealth, is due to be debated at a House of Commons event today.
Among its other findings were concerns about the lack of educational and institutional capacity to grow the architect profession fast enough to compensate for the shortfall in staff.
The survey also reported perceived weakness in built environment policy in many Commonwealth countries in terms of standards, implementation and enforcement.
Added to that, respondents cited corruption, public procurement practices, low fees and a reliance on design and build as significant challenges for the profession – coupled with strong development pressures and poor construction technology.
CAA president Vincent Cassar said the survey revealed "critical issues" in some of the Commonwealth countries that were both rapidly urbanising and are among the bloc's most vulnerable to the effects of climate change, which should be of concern to both professionals and policymakers.
He said the survey had been the organisation's first attempt in more than three decades to shine a light on capacity and reputation issues across the Commonwealth, and was intended to assess countries' ability to meet targets contained in the United Nations' 2030 Agenda for Sustainable Development.
"Well-planned cities contribute to economic, social and environmental well-being while poorly designed places are more likely to result in social exclusion, poverty and environmental degradation, as recognised by a growing number of international agreements," he said.
"In its 2018 Global Risk Report, the World Economic Forum recognised 'failure of urban planning' as one of the 'global risks' which, if it occurs, can cause significant negative impact within the next 10 years."
Cassar said that the survey findings and report represented a contribution to helping to meet the 2030 targets and addressing the risks identified by the WEF.
The Pacific nation of Nauru is the smallest Commonwealth member country, with a population of about 10,000. India is the largest, with 1.34bn.